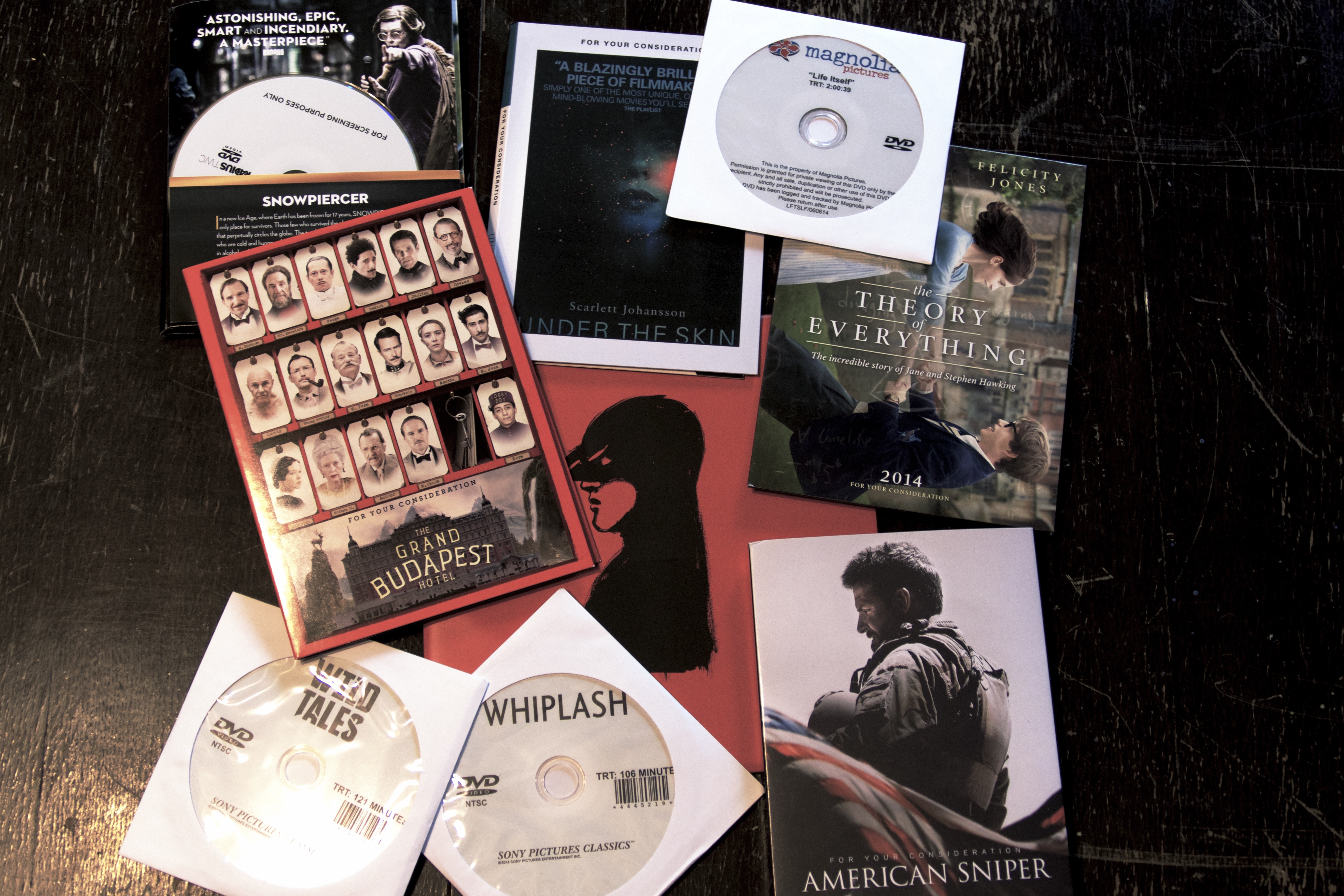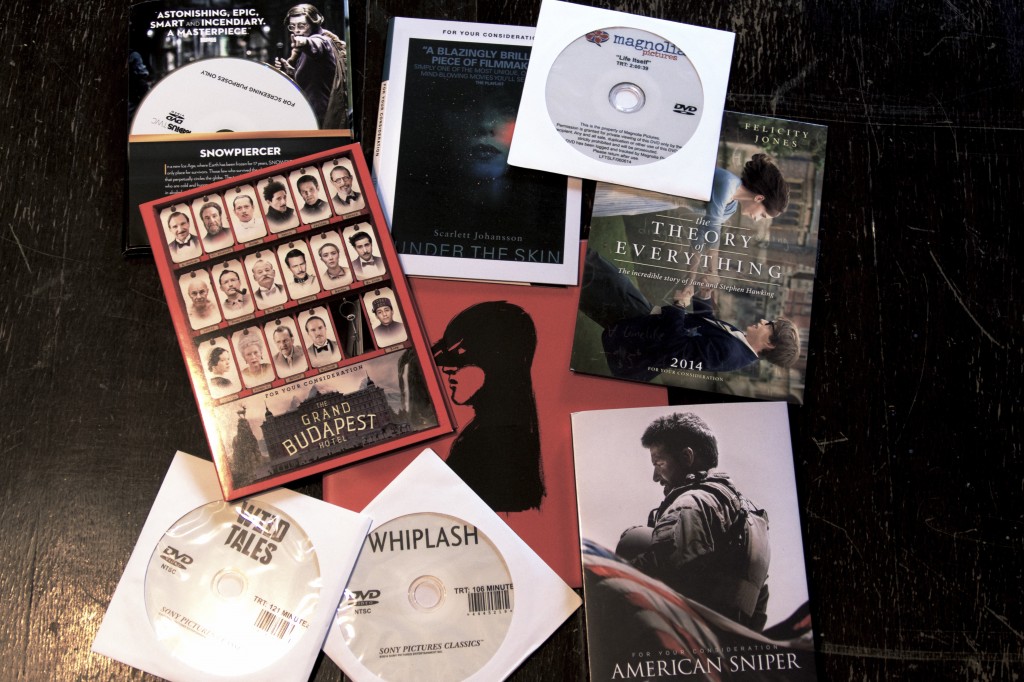 EDITOR'S NOTE: This article first appeared in print and online in the Times-Herald.
While 2014 ended with a disaster for Sony, it was hardly a bad year to go to the movies. Smaller films seemed to rule as the Hollywood model was challenged by crowd-funded films and independents made by passionate filmmakers. With "The Interview" failing to garner enough screens to make a serious theatrical run, the video on demand/digital distribution platforms that expanded mightily in 2014 might be the only hope for Sony to heal its wounds. And it's the home digital marketplace where readers can take in some of the best movies this past year had to offer.
My list of best films of 2014 does not include "Selma," which opens on Christmas Day. Many of my fellow critic brethren who did see the film said it was excellent and worthy of this list. Even though I see hundreds of films each year, there are always a few I miss. This makes my list merely a snapshot of what moved me thus far.
Best Films of 2014:
10. UNDER THE SKIN
"Under the Skin" is a Scarlett Johansson led science fiction film experiment from director Jonathan Glazer (directed "Sexy Beast"). The haunting narrative has Johansson playing a character identified in the credits only as The Female, an alien creature who hunts lonely men on the streets in Scotland. As the story unfolds, it becomes clear that The Female is also a victim of some darker extraterrestrial forces. The film is shot in gritty indie style often featuring Johansson disguised and driving around in a van outfitted with secret cameras. This is one experiment that should be replicated.
9. SNOWPIERCER
This was blockbuster you likely saw at home in 2014. With an innovative release schedule that had the film on iTunes, Amazon, and other streaming platforms often even before it came to your local metroplex, "Snowpiercer" had the cool-factor down in 2014. Starring "Captain America's" Chris Evans, the film was directed by South Korean auteur Joon-ho Bong (see 2009's "Mother"). This post-apocalyptic yarn had humanity surviving an ice-age on a futuristic train constantly circumnavigating the world. Curtis (played by Evans) must lead a small group of rebels from the back of the train to the front in hopes of getting answers and changing the balance of power. Visually striking and perfectly acted (with Tilda Swinton delivering one of the most memorable supporting roles of the year), "Snowpiercer" was my guilty pleasure of 2014.
8. WHIPLASH
Think playing drums in a jazz band is easy? Think again. Just try surviving a jam session with bandleader Fletcher (JK Simmons). Watching Simmons torment actor Miles Teller in "Whiplash" is draining but proved to be one of the most rewarding experiences of the year. The story is one of a battle of wills as music student Andrew (Teller) must survive the rigorous training meted out by the tyrannical Fletcher. I could watch the dazzling final sequence over and over, as the switch flips and teacher and student become locked in musical combat.
7. AMERICAN SNIPER
Not actually opening until January, "American Sniper" is technically a 2014 release. Clint Eastwood's adaptation of the famous memoir gets most everything exactly right. The tone is unapologetically patriotic and the visual scope is intimate and real. Bradley Cooper plays Navy SEAL Chris Kyle, our heroic super sniper, as he grows up, joins the military, and takes to the battlefield with a high-powered rifle. The truth of the story seems to be never in question as we get an inside look at the life of someone who killed for us. Death is never easy, and it takes its toll.
6. WILD TALES
This Argentinian import has to be one of the most entertaining movies of 2014. "Wild Tales" is an anthology consisting of several short films that share common themes mainly revenge. Funny, action packed, and ultimately quite touching, this one is worth reading subtitles for. The final short involving a wedding gone terribly wrong stands up against any film released this year.
5. THE THEORY OF EVERYTHING
British films will likely make many top ten lists this year, with several critics focusing on "The Imitation Game" and Benedict Cumberbatch's performance. But as good as Cumberbatch is Eddie Redmayne manages to one-up him by playing Dr. Stephen Hawking in "The Theory of Everything." Covering Hawking's life from his education to his later years, few films proved to be as inspirational in 2014 as this bio-picture of a living legend.
4. LIFE ITSELF
Roger Ebert is one of the reasons I became a film critic. I have many of his books and have read them until the covers became torn and ragged. Director Steve James ("Hoop Dreams") documents Ebert's last months as cancer ravages his body. This retrospective on his career is fascinating and revealing as nothing is left off the table, including Ebert's alcoholism. As much as the film is about Ebert, it is also very much about the evolution of journalism and the demise of print with the rise of the Internet. James should get an Oscar nomination and possibly take home the award.
3. BOYHOOD
Richard Linklater's remarkable achievement is less about epic storytelling and more about completing an epic process. The project had Linklater shooting the film over a 12-year period. Covering the maturation of Mason (Ellar Coltrane) from age 5 to 18, we see the passage of time so organically you may wonder if you are watching a documentary. The core cast (Patricia Arquette, Ethan Hawke, and the director's daughter, Lorelei Linklater) are all critically committed to the project. This unconventional approach to making a movie has to be lauded, but the fact that the film is actually worth seeing and emotionally impactful makes it one 2014's best.
2. THE GRAND BUDAPEST HOTEL
Writer/Director Wes Anderson is an intricate master artist first and a filmmaker second. This has always been the case, but with "The Grand Budapest Hotel," he creates a world that perfectly melds the real and the fantastical. Following the story of a bellboy named Zero (Tony Revolori) who gets his training and a lifetime of education from his mentor M. Gustave (Ralph Fiennes), "Grand Budapest" is a darkly funny fable that will stand the test of time. Everything in this rich film is combed and crafted with no detail ignored. And the ensemble cast was like few others in 2014. Since this film is his most successful box office draw yet, Anderson proves that quirky, eclectic storytelling can have mass appeal. Repeat viewing is a must.
1. BIRDMAN
It seems that one of the criticisms of what I think is the best film of 2014 is that "Birdman" appeals more to men than women. There is no doubt it is a masculine narrative focusing on a fading movie star named Riggan (Michael Keaton) who tries to creatively reinvent himself on the Broadway stage. But the artistry of this film, like "Budapest Hotel," is so surprisingly cinematic that I imagine it will be studied by both genders for years to come. Innovative direction from Alejandro González Iñárritu ("Amores Perros") is matched by peerless cinematography from Emmanuel Lubezki ("Gravity"). But in my opinion, the story is every bit as satisfying as the unique visual approach. Keaton is outstanding as Riggan, an actor playing an actor performing as an actor in an environment foreign to that actor. The camera follows him through a dizzying pace as he scrambles to get his adaptation of a Raymond Carver short story translated properly to the stage. I can't say enough good things about this film and for those of us infatuated with cinema, "Birdman" is the perfect love letter.c
If this list were expanded to 20 films, I would include the following: "Wild," "Locke," "Frank," "Nightcrawler," "Unbroken," "Gone Girl," "The Babadook," "White Bird in a Blizzard," the documentary "Citizenfour," and the blockbuster "Guardians of the Galaxy."
Please follow and like us: