Filmmaking, it seems, is becoming a new American past-time. That's right, anyone with a smartphone can produce a cinematic quality masterpiece. Look no further than Steven Soderbergh's latest Netflix release "High Flying Bird." Unlike his ugly-looking and schlocky 2018 cellphone shot film "Unsane," if you didn't know that "Bird" was shot on an iPhone, you probably wouldn't even notice.
There is no question that the widespread accessibility of high-end filmmaking technology has had a positive impact on the movie industry. Not only are zero-budget features a good testing ground for emerging talent, but such passion projects can be easily seen by potentially millions given the online distribution platforms at the ready.
And because there are so many options available, It's so easy for a critic to ignore the deluge of content proliferating online in favor of the week's big Hollywood release. For instance, I could have just called it a week yesterday when I posted my "Captain Marvel" review. But as I've stated in other daily dose postings, there is magic out there behind the independent lens, as the content vs. cinema divide widens with streamers' demands.
This week, I look at two solid examples of lower budgeted dramatic fare that weren't made just to fill a streaming platform void. Rather, these movies have stories to tell, and they show great promise in many different categories.
Route 80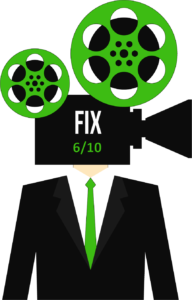 Demonstrating that you have to start somewhere, writer/director Nick Rapuano's debut feature "Route 80" is a sturdy career beginning.
Similar to the mumblecore work of Andrew Bujalski (starting with his 2002 film "Funny Ha Ha," and continuing with last year's "Support the Girls"), Rapuano gives us a humble tale about, of all things, a filmmaker. Having been unable to make it for two years in New York City, Tommy (Dante Savion) returns back home to North Branford, Connecticut. Once there, Tommy moves in with his inviting uncle (a wonderful Buck Biestek), who has recently remarried following the death of his wife. Tommy's cousins are finding it hard to adjust to their father's new relationship, which leads to some bad behavior.
Shot quickly, with clearly no significant budget, Rapuano makes the most out of his game cast. The story unfolds naturally and draws you into the small town life and the close circle of family and friends. Watching a movie like this one is telling, because it reminds me of something former CNN entertainment correspondent Bill Tush told me about the first screening he attended of Kevin Smith's "Clerks." When he saw that movie in the early to mid 1990s, "Clerks" was in need of major post-production help. Naturally, the merit of the film's narrative prevailed, and it was further enhanced, launching the storied career of a great filmmaker.
"Route 80" isn't Rapuano's "Clerks," but it sure isn't a bad first effort. It's something to build on.
Check "Route 80" out on Amazon Prime.
The Things We've Seen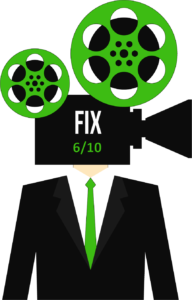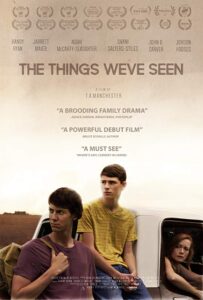 In a hail of bullets and an arson, Rayford Boem (Randy Ryan) and his injured brother Rick (Jordan Hodges) escape a bloody standoff with police. They flee, with the town's sheriff (John D. Carver) on their trail. This leaves the Boem family in chaos. His estranged wife, Ivory (Shani Salyers Stiles), tries to move forward, but the town is divided and hold Rayford responsible for the fire that helped bring down the biggest industry in the already struggling community. Economic downturn has taken its toll, causing many in the town to consider moving away. And things have gone from bad to worse, the shoot-out and fire took the lives of several men that worked there.
Rayford's two sons, the eldest Reagan (Jerrett Maier) and younger boy Neely (Noah McCarty-Slaughter), don't know what to believe. Could their dad be responsible for the tragedy? And how will they be able to make it without him?
Writer/director Tre Manchester's "The Things We've Seen" is an ambitious feature made with little money. While the budget strain is apparent, the well-meaning narrative shines through. It helps that he gets good performances from Randy Ryan and Shani Salyers Stiles effectively lifting the tiny production. It's a family mystery worthy of exploring.
Manchester's script begins with gunfire and a high bodycount, but the film quickly settles into its dramatic underpinnings. The relationship between Reagan and Neely works despite the two actors' inexperience. Manchester plays out their conflict without glamorizing it or going to the action/thriller well. And with their father on the run from the law, the tension is understandable.
"The Things We've Seen," which had to have been made on a budget less than the craft services line item on an average Hollywood film, is an undeniable celebration of the independent spirit. Where such stories in the past may have found their way to the community theater stage, these days, writers and directors can mount real feature productions without breaking the bank. And it's the process of making these films that act as a great laboratory for experimentation both in narrative and visual style.
And Manchester isn't slowing down—his next film "Bleed American" has a 2019 release date. He shows us with this small, but ambitious movie, that he's got something meaningful to say. And because filmmaking is available to all of us, he's able to continue experimenting.
"The Things We've Seen" is available now on Amazon Prime.
Please follow and like us: