Streaking becomes a real sport in Swiss film.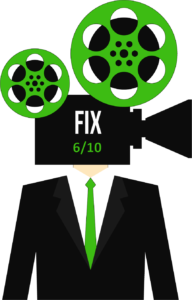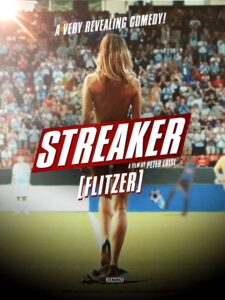 Streaking as a professional sport? Filmmaker Peter Luisi makes it seem possible in the charming, tongue-in-cheek comedy "Streaker" from Switzerland. It could do for streaking what "Dodgeball: A True Underdog Story" did for, well, dodgeball.


Teacher Balz Näf (Beat Schlatter) has been keeping the books for his school for years, saving money creatively in hopes of building a budget for a museum honoring one of his favorite writers and thinkers. The museum was one of his deceased wife's passions, and Näf has made it his mission to get the place built. But when the money he saves is diverted to put new turf on the school's soccer field, Näf decides to bet all the money on a game in hopes of getting the best of both worlds. And when a streaker ruins his sure thing gamble, Näf decides to recruit a team of streakers for his bookie to take bets on.


The streaking game proves to be a good investment, as gamblers bet on all aspects, including whether the streaker will make it onto the pitch and for how long. Näf discovers that there is plenty of untapped talent, from all walks of life, ready and willing to take it all off and run about on the field with reckless abandon. In time, his little team is noticed by the authorities, who vow to take them down.


At first, the entire premise of "Streaker" seems completely ridiculous. And while this is a farce, Luisi's direction and his talented cast sell the idea well. It's certainly good for more than a few hearty laughs, especially, as the streaker personalities develop. Key here is watching various characters use the new, illegal sport bring them out of their shells. And the confidence that his players gain begins to rub off on the humble teacher, who is able to move up from a doormat to someone who stands up for himself.


While the sport itself might seem rude, there's really nothing sexual about folks striping down and frolicking about. It's a natural thing, in a way, and it's played here as a bit of harmless fun. Of course, as we've seen recently with a fan that ran onto the field and punched a player, there's a good reason why folks should stay in the stands.


"Streaker" is disarming entertainment with a winning performance by Schlatter as a widower teacher, who discovers that taking it all off exposes more than just what's underneath your clothes. Confidence is often the product of risking it all for that one experience that changes everything.


"Streaker" is now streaming on Amazon Prime.


Please follow and like us: