A winning seriocomic pairing of James Caan and Tom Hollander lifts Amanda Sthers' ambitious narrative.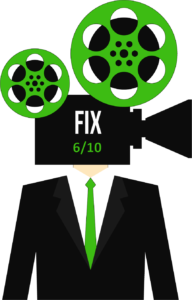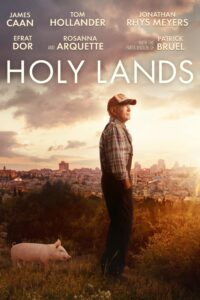 It sounds like a joke. A retired American cardiologist named Harry Rosenmerck (James Caan) moves to Nazareth, Israel, to become, of all things, a pig farmer. Naturally, this intriguing premise raises many questions, not the least of them regarding the economic viability of such an enterprise. But in addition to dividing Harry's family, the local community finds his farm repugnant.


The charge against Harry is led by a progressive rabbi named Moshe (Tom Hollander). And despite his opposition to the pig farm, Moshe forms a begrudging friendship with Harry. In time, the two are inseparable. And maybe this is because of Harry's indifference toward his religion (he's described as a lapsed Jew), instead of a desire to recruit Harry back into the fold.

While Harry struggles to find himself in Israel, back home in New York, his ex-wife, Monica (a well-cast Rosanna Arquette), provides some stability to the lives of their adult children Annabelle (Efrat Dor) and David (Jonathan Rhys Meyers). Annabelle, a thirtyish perpetual student, decides to visit her father, while David is opening his latest play (an August Wilson type experimental production that appears to draw on his own life story). And on top of everything, Monica receives a crushing brain tumor diagnosis.
"Holy Lands" engages in an uneven narrative juggling act. While the central family story is engaging, the scattershot episodic elements distract somewhat. For example, there is a subplot in which a fanatical Jesuit priest insists that Harry's farm be turned over to the church. Early scenes with the priest are funny but darkly unnerving. The ultimate resolution is pretty extreme, and may frustrate some viewers.

But Caan is really, really good as the retired doctor dealing with his problems by creating more of them. And Harry's friendship with Hollander's Moshe is the film's highlight. I could have watched them take road trips together for the entire running time. And when Harry befriends one of his cute, little pigs, you see a subtle shift in his personality, which I think should have been explored in greater detail.


I also liked Rhys Meyers as David, a gay playwright. The stage production that we see is authentic and layered. And I appreciated the old school written letter method of communication employed by the Rosenmerck family. Because David is a writer, it's tragic that even using his literary talent, he can't reconcile his family conflicts. Communication is stunted, as it is in most families. Scenes in which Harry struggles to use Skype are amusing, as well.

Because writer/director Sthers is adapting her own novel here on a budget, you can tell that certain cohesive pieces were neglected. "Holy Lands" would have made a great limited series, where each character's story was fleshed out. But as a single feature film, shot in New York and in Israel, it works mainly because we instantly embrace Caan's crusty incarnation as Harry. And Hollander, who has played a man of the cloth convincingly before (see the excellent series "Rev."), "Holy Lands" is a movie that's easy to like.


It will be good see what Sthers does next, because this quirky and unique film affirms a commitment to showing viewers a relatable side of Israel. Like last year's "Foxtrot," it's interesting to learn about life in Israel through the power of narrative cinema. There are no doubt many stories waiting for Sthers to tell.


Please follow and like us: