Small film concentrates on heart-breaking emotional touchstones.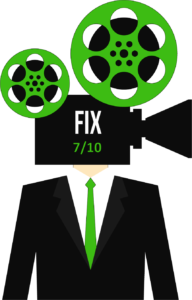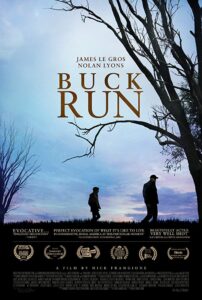 Sensitive and personal, director Nick Frangione's "Buck Run" will resonate with viewers who have experienced intimate loss in their youth.

The story concerns Shaw Templeton (Nolan Lyons), who has spent the bulk of his fifteen years caring for his sick mother, Karen (Amy Hargreaves). And when she finally succumbs to cancer, Shaw is slow to admit the truth. Leaving her lifeless body in bed for days after her passing, Shaw adheres to his daily routine. Eventually, he's forced to confront the crushing reality—mother is gone.

What remains in Karen's absence is an assortment of things that only bring painful memories flooding back. And when Shaw's estranged father, William (James Le Gros), takes over custody, there are trust issues. William, too, is reluctant to embrace this new relationship that he turned his back on years earlier. But now that Karen is no longer there, William has to assume the role of parent.


Earnestly made and performed, "Buck Run" is a fragile study of two broken people as they grieve and grapple with what's next. The demons of his past haunt William, and Shaw is plagued with the horror of the present. Somehow, the two must move on. The question is whether they will do this together.

William is played by James Le Gros, whose long career dates back to the 1980s. Recently, he's given us memorable turns in Kelly Reichardt's "Certain Women" and Andrew Bujalski's "Support the Girls." He's very good in "Buck Run" conveying the lingering effects of trauma and loss.


Veteran actor Kevin J. O'Connor (see 2018's "Widows") plays William's best pal, John. The two characters have similar aimless life ambitions. They hunt, they drink, they chase women, but their hard-living has begun to take its toll. They are no longer young men, and Shaw's presence threatens their ramshackle groove. William has to grow up and take responsibility, even if that means leaving John behind.

At the heart of the picture is young actor Nolan Lyons as Shaw. Shaw's a slight 15-year-old, and Lyons certainly fits the bill physically, but his innocent, pained expressions vividly illustrate confusion and inner-torment. It's excellent work that should connect with viewers.

"Buck Run" has an earthy look. Shot by Anna Franquesa Solano, who was the cinematographer on "The Farewell" last year, it features a muted palette appropriate for the rural Fall Pennsylvania setting. Given the film's long moments of relative silence, the gauzy, natural visuals take center stage. The camera follows Shaw at his level, providing us with a personal perspective. Shots of William hunting are a collection of tights and wides often among leafless trees. The cold, stark environment links well with the empty feelings that consume William and Shaw.


Director Frangione (who gave us 2014's "Roxie") works from a script written by first-time feature screenwriter David Hauslein. It's a bit shapeless, but the meandering nature of the narrative seems about right for the material. The process of making the film was personal for Frangione, whose mother passed away when he was 17. The filmmaking became cathartic as he drew on that experience and his strained relationship with his father. The sincerity is felt in almost every careful frame. It's not a pleasant film, but one that has weight and authenticity.

A tender story about family and loss, "Buck Run," is a delicate indie that carefully explores a moment of transition. It's a film that isn't concerned with answers; instead, it focuses on intense, potentially devastating emotions and their unexpected benefit.