Nemesis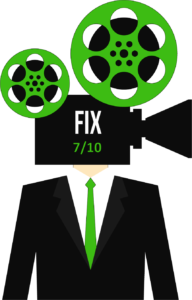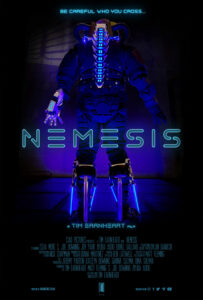 Writer/director Tim Earnheart relied heavily on his education and experience in the world of computer technology to produce the exciting short film "Nemesis." In the corporate world, Earnheart has designed the UI/UX for several Microsoft apps and created short programs shown on Crypt TV. "Nemesis" is a 17-minute short that would be right at home in a more extensive anthology, like, say, a live-action "Love, Death & Robots."


The premise of "Nemesis" is relatively simple. When an executive named Astrid Patel (Esha More) merges companies with her best friend, Joy Park (Evelyn Kwon), she's ready to enjoy the good life. But the profitable merger seems to have benefited Astrid more than Joy, who isn't into the party scene. Instead of hitting the town for the weekend, Joy mentions that she'll be joining her "hunting club."

Naturally, Astrid is intrigued. And after some cajoling, Joy reluctantly produces a digital card that offers Astrid a chance to join up.


You won't need much more to understand where this one is going. And the recent Blumhouse entry "The Hunt" has demonstrated that the old short story "The Most Dangerous Game" still has some life in it. But "Nemesis" isn't really about the story. It's about showing what Earnheart can do.

As Astrid gets her introduction to the "hunting club," she encounters some fearsome and hideous creatures, reminiscent of something that Clive Barker (see "Hellraiser") may have dreamt up. It's a nasty little adventure that offers a combination of practical and computer-generated special effects.


What I liked most about this ambitious short film is the throwback feeling of it. The computer-generated effects do remind one of the work displayed in season one of the 2005 incarnation of "Battlestar Galactica." And as effects have gotten more and more seamless over the years with advances in computers, the charm and weight of the worlds created have lost some gritty credibility.

"Nemesis" shows what can be done by relying on practicals first. And while this film isn't scary, it is charming and entertaining. If given feature treatment that builds character, Earnheart might deliver a unique vision.

For more about Tim and his work, visit his website: http://timearnheart.com/

And his humorous short, "Working with Damian," is available on his Vimeo page: https://vimeo.com/178691540
Nightfire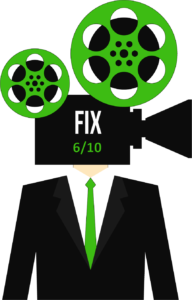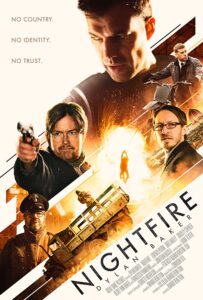 Another short that's making its streaming debut starting on May 1st is director Brando Benetton's "Nightfire."

This is a high-end project made on a modest budget. At 43 minutes, the movie feels like a feature drained of some of its context. But the likable cast led by Lorenzo Pisoni and Dylan Baker help make it work.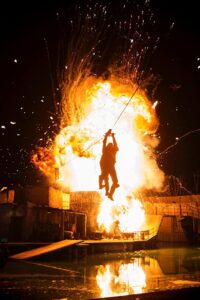 "Nightfire" is about two American agents that rescue a hostage (Baker in Gary Oldman mode) during a secret mission to retrieve computer chips. The chips, cut out of another hostage's arm, contain information leading to billions in cash. When Agent Carter (Pisoni) realizes the true nature of their mission, he goes rogue. But along the way, he might discover other secrets that will change his life forever.

Basically, like "Nemesis," this short is a great, big calling card. Benetton appears to be auditioning to direct a "The Hitman's Bodyguard" type project. And he's certainly got an eye for action and pacing. While the action sequences work, it's evident that with a little more money, he could make them even better.

His two heroes, Carter and another agent named Ross (Greg Hadley), could be used in future installments. Both capture the rugged American military Joe. And this movie hints at further adventures.
For more information about Brandon Benetton and his work, visit his website: https://www.brandobenetton.com/
Of these two shorts, I'm more excited by what Earnheart is doing. Both projects are derivative, but Earnheart gives us something a little different. I liked the practical effects and creature creation.

However, Benetton is likely to see a feature soon in his future. It's the sort of more mainstream product that is easily digestible on streaming services.

I'm looking forward to seeing the work of these two directors as their careers mature and develop.