Two non-fiction films visualize the desert utopian experiment
Black Rock City did not rise in 2020. But two documentaries still allow us to experience Burning Man while sheltering in place.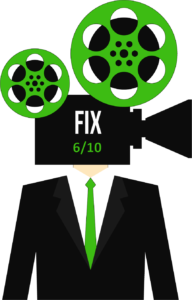 Spark: A Burning Man Story (2013)
Available on Amazon Prime Video

The definitive origin story for Burning Man, Steve Brown and Jessie Deeter's "Spark: A Burning Man Story" recounts the event's humble beginnings on Baker Beach in San Francisco to its present home in Nevada's Black Rock Desert.

Given the access that Burning Man veteran Brown got to the festival's inner-workings, "Spark" is a useful primer. While fans may have seen the movie already, but the rich visuals might be worth revisiting. In addition to the burning of the man itself, the event has become a prominent outdoor art exhibit space. 

The film colorfully explores theme camp culture. Theme encampments started in Black Rock in 1993 with Peter Doty's "Christmas Camp" where he dressed as Santa and gave away free fruitcake and eggnog. But because the attendees are isolated in the harsh, arid desert, they need more than milk and cookies to sustain them. And the event stresses radical self-reliance encouraging people to bring ample supplies. Those "supplies" mean lots of alcohol and possibly mild altering substances from the look of it.

To provide context and background, Brown and Deeter spent time with late Burning Man founder Larry Harvey, and they capture a bit of his philosophy. Sometime in 2004, Harvey distilled his thoughts into ten principles: radical inclusion, gifting, decommodification, radical self-reliance, radical self-expression, communal effort, civic responsibility, leaving no trace, participation, and immediacy. In "Spark," we see how those principles developed and were applied.

The once romantic ideals that brought people together on a beach in 1986 have morphed into an undeniably commercial enterprise. But the founders have worked hard to adhere to Harvey's vision by forming a non-profit that puts the revenue generated by the event to philanthropic use.  

And while "Spark" does pull back the curtain revealing the struggle to control the annual happening while also meeting idyllic goals, Brown and Deeter remain very close to their subjects, which keeps the film from becoming a hard-hitting journalistic examination. But there's enough suggested to see the cracks in the vision co-opted and in some cases subverted for profit by others.
The early home movies from the first Burning Man events are especially telling. At one point, we see a fire raging and attendees, clearly under the influence, putting themselves dangerously in harm's way. Therefore, the restrictions Harvey and his fellow members had to establish were necessary. And since the event has experienced exponential growth with attendees almost reaching 80-thousand in 2019, a measure of control was required.

"Spark" gives the uninitiated a fun history lesson, coupling that factual history with some stunning visuals. And when paired with the recently released "Art on Fire" both docs provide audiences with an immersive virtual Burning Man experience.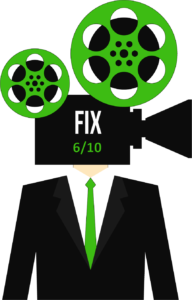 Burning Man: Art on Fire (2020)
Available for rental

Like "Spark," director Gerald Fox' "Art on Fire" gives us the festival's evolution in the Black Rock Desert. However, Fox' film focuses more closely on the artwork of the annual gathering.

Made after the death of the event's founder, Larry Harvey, "Art on Fire" is a jubilant celebration of part of his legacy. One of Burning Man's collateral effects was the outgrowth of art installations built around the gathering's theme. These projects are large and larger.

Much of the film is concerned with construction projects. One of the installations on display is an enormous wooden construct called the Galaxia Temple, designed by French architect Arthur Mamou-Mani. While the structure is carefully planned, the conditions in the desert make its erection difficult. And we see the process as workers employ large cranes to lift the top portion and safely secure it to the twisting base.

Another artist, tile contractor Peter Hazel, assembles a beautiful but somewhat precarious glass project resembling a jellyfish. Hazel's refreshing attitude captures the mood of the entire event and the film itself. These craftsmen and artists are using the desert space as a free canvas to experiment and create unique, and in many cases, temporary artwork.

Like the man at the center of things, the impressive Galaxia Temple eventually succumbs to a fiery end. And it is in these visuals that the film excels. Cinematographer Jonathan Clark uses drone and hyper-lapse footage to help enhance the "Art on Fire" narrative. And like "Spark," this movie is interested in showing viewers the event's beauty rather than exploring all the deeper themes underneath.

Burning Man is set to return on August 29, 2021, through September 6, 2021, when Black Rock City will rise from the desert sands. But in the meantime, documentaries "Spark" and "Art on Fire" allow viewers to hold virtual celebrations. Both films are available now on various streaming platforms.