Indie detective film offers virtual vacation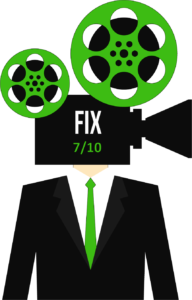 Photographer and filmmaker Austin Smithhard's ambitious "Busman's Holiday" is the kind of subtle movie that sneaks up on you. It's a travelogue mystery that takes viewers from the Arctic to the Outback and parts in between.
The film tells the story of Michael Busman (Jamie McShane), a recently retired New York police officer who is enlisted to help relatives in Ireland find their missing daughter. When contacted, we learn that Busman is missing a lot in his life. His wife has left him. Letting go is a problem; he plays his wife's voice mail over and over. She's moved on, but he can't.
After agreeing to help with the missing person investigation, Busman flies to Ireland and meets with his distant relatives. At first, this job doesn't seem to be something he is well-suited for, but his recent retirement and newly single status gives him the freedom to take up the cause. And he learns that this case will involve tracing the missing girl's steps that take him across some 44,000 miles.
Filled with beautiful landscapes that contrast from location to location, "Busman's Holiday" provides pandemic shut-ins with a virtual vacation. And with every stop, Busman learns something more about his missing relative that is intriguing enough for him and for us to make the trip worthwhile.

Read the rest of Jonathan's review online and in print in the Times-Herald: https://times-herald.com/news/2020/11/busmans-holiday-indie-detective-film-offers-virtual-vacation