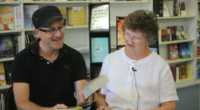 Jonathan sits down with bookstore owner Earlene Scott to discuss the Millennium trilogy.
This bridge to the third and final film is required viewing…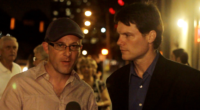 Jeff and Jonathan sound off about this week's 3D animated family pic…
Finally, a 3D animated film worth watching with your glasses on…
Jonathan and Maggie talk about the new indie dramedy that's creating buzz…
Jonathan compares the PREDATOR films–then and now.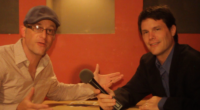 Jeff and Jonathan talk TWILIGHT, and Jeff's got another winning opinion!
While not a career ender for Shyamalan, this franchise starter will likely be the last of its line…
Jeff and Jonathan see little to laugh about in Adam Sandler's latest.
Funny People in Unfunny Comedy