The three-way conflict is turning into a two-man race, and the value of 3D may be in question.
In part 2 of this week's episode, Jeff and Jonathan talk about new the new Dakota Fanning/Kristen Stewart flick.
Watch clips from the movie!
Movies like DATE NIGHT will never go out of style.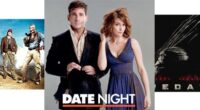 Jonathan samples AMC's Fork and Screen cuisine while getting a taste of things to come…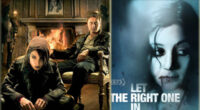 David Fincher is attached to direct the American version.
Werner Herzog reinvents himself and perhaps the gritty cop genre with his zany "sequel" THE BAD LIEUTENANT: PORT OF CALL NEW ORLEANS. One of 2009's most underrated films, and featuring a freakish and good performance by Nicolas Cage, LIEUTENANT is available today for rent and purchase. A seedy and luridly exploitive reboot of the 1992 Abel Ferrara cult classic merely titled BAD LIEUTENANT, this Herzog reimaging is an impossible to…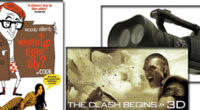 Industry folks need to be careful using CLASH's performance as a harbinger of 3D's future.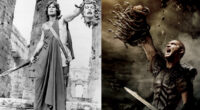 Watch the review with clips from the movie.
…does not offer much for fans of the original aside from the famous line: Release the Kraken!