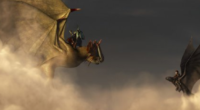 Can Dreamworks TRAIN a dragon a second time?
Tom Cruise is back, and back, and back, and back…
Can Bryan Singer's return keep the franchise going?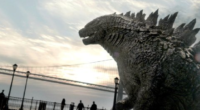 Has Hollywood gotten Godzilla right this time?
Can Spidey save Gwen Stacy and Sony in the process?
Inception cinematographer makes a feature and it looks really good, but does it have a story to match?
Can the mix of old Cold War style intrigue and blockbuster action work?
Jonathan tries to apply logic to a YA epic. Is he nuts?
Can fast cars save a weak narrative? Jonathan gives you his answer.
Nothing secret, Jonathan struggled to just stay awake.