Because STAR TREK didn't screen by deadline for Atlanta critics, Jonathan reviews the mysterious UC.
Can Marvel build on the success of THE AVENGERS?
By focusing on marketing instead of story, there's more pain here than anything else.
More of the same…in a good way.
Jonathan remembers the original and its original "remake." Find out what he thinks of the 2013 version.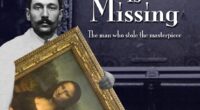 Filmmaker Joe Medeiros tries to answer the "why" question.
Jonathan is impressed by the effects and thinks it's pretty good in 3D!
Romania's version of "The Exorcist"? Not exactly…
Jonathan watches Singer's latest and can't believe his eyes…
Jonathan examines the Soderbergh proscription and gives his thoughts about the director's "retirement."