Jonathan speaks in glowing tone about the final epic.
Potter counter-programming for the youngest viewers…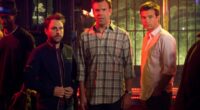 Working Man's Fantasy is Funny Stuff!
Jonathan thinks it's light-weight fun.
A special effects carnival not meant as a history lesson.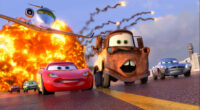 Weakest Pixar Film Yet Is Still Worth a Look
Jonathan calls it an example of effects over story.
Jonathan feeds his addiction with a dose of indie…
Jonathan thinks that MOODY belongs on TV.
While Jonathan says it's no classic, he admits that it is fine entertainment.