Jane Clark's latest plays the DC Independent Film Festival this weekend…
In a night that could have been all about money and compromise, the awards went to the most deserving.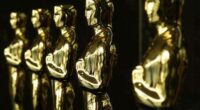 Jonathan offers his thoughts to help you fill out your awards card…
Biting hard on the gritty cop genre, Director Antoine Fuqua over-directs himself into a pretty darned good film with "Brooklyn's Finest." While familiar to a fault, the man who gave us "Training Day" understands that the bad cop genre might never get old.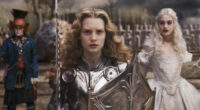 Alice sweet Alice, how many times will you find yourself in a movie? Once again the Lewis Carroll classic gets a cinematic adaptation, this time no expense is spared. But is the Tim Burton bent the right direction?