Bring on the zombies! It's time to nut up or shut up!
Angelina Jolie returns as the witch who's so evil she's good.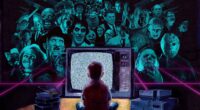 A must for collectors, new marathon documentary deep dives into the decade that horror came alive.
Ang Lee delivers a failure of form over of substance.
Takashi Miike gives us his most accessible film yet.
Jonathan grapples with what is wrong with the movie everyone is talking about.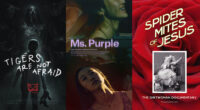 Reviews of Tigers are not Afraid; Ms. Purple; and Spider Mites of Jesus.
Dreamsworks latest is overly familiar.
Real world thriller raises important questions.
J-Lo and Wu make a really good team.