Jonathan gives his thoughts on what we might see nominated on Tuesday.
Jonathan thinks that most viewers might find M. Night Shyamalan's new film frustrating and boring.
Watch the music video on Johnson's Vimeo account.
Super funny trailer for "Little," a narrative that we've seen before, but never seems to get old.
Director Jason Noto gives us a movie about faith that doesn't pander to its audience.
Ride the water buffalo! Jonathan is amused by Mike Wiluan's energetic genre mashup.
Container thriller gets a boost from Donald Sutherland.
Frightening trailer has a creepy Colm Feore hypnotizing a young boy with major problems.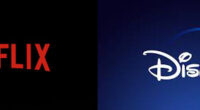 Disney takes on Netflix in 2019, but are they already too late to the party?
Lupita Nyong'o gets bloody defending her family in Jordan Peele's new film "Us." Watch the first trailer.