Read it before it hits print: Brilliant Blanchett delivers potent, icy performance
Ambitious historical fantasy features an all-star cast (Read it here before it's in print)
In print in metro Atlanta yesterday! Read this week's Film Fix online.
Steven Soderbergh shoots partially improvised film aboard a cruise ship
Michael Bay pandemic feature is empty
Netflix and Ryan Murphy adapt Broadway musical
Writer/director John Marco Lopez delivers ambitious epic crime indie
Doesn't have half the inspired comedic energy of 1995's "Tommy Boy"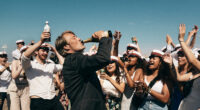 Denmark's Academy Award submission features the re-teaming of Vinterberg and Mikkelsen.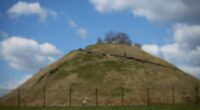 Small town America is center stage in PBS documentary.