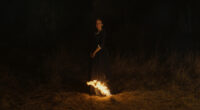 French period drama is painterly tale of forbidden romance
Oscar nominee from France is exciting cop thriller with social import.
In her review, Mercy tells us, "your eyes see Tom Hanks, but your heart feels Mr. Rogers."
Trey Edward Shults wrestles once again with the family dynamic.
See it in theaters before it hits Netflix.
Bong Joon Ho's new film asks how far you'd go for your family in the "gig" economy.
Delayed film gets a makeover and wide release with "director's cut."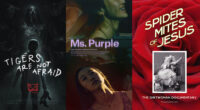 Reviews of Tigers are not Afraid; Ms. Purple; and Spider Mites of Jesus.
J-Lo and Wu make a really good team.
Writer/director Tre Manchester returns with gritty teen drama.