While youngsters have been humming the dark summer tune by Foster the People, Nike's been hard at work on their own new pumped up kicks.
Below is a video I noticed on a tech blog concerning the Nike Air MAG shoe inspired by the 1989 classic "Back to the Future, Part II."
Now for the question of the day, will all the kids now be able to run faster than the bullet with these kicks proudly on their feet? Maybe Marty McFly himself will provide the answer when the shoes go from the closet featured virtually below to the real world.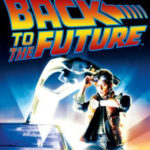 Please follow and like us: