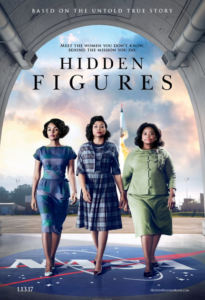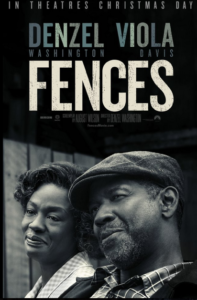 Okay, I've said it, "Hidden Fences."  Well, I'm merely repeating the slip of the tongue made by several at last night's Golden Globes.  What started with what the LA Times called a "Jenna Bush Hager flub" on the red carpet later spilled over when Michael Keaton used it while presenting the best supporting actress category.
Although I'm white, and did not make the mistake by combining the titles to the films Hidden Figures and Fences, now that it has become a hashtag and a meme of the moment, it is inevitably going to work its way into my lexicon.  The mistake, if I make it, has nothing to do with my race.
But let me try to rid myself of it now: it's Hidden Figures, the other film is Fences, Hidden Figures, Hidden Figures, Hidden.. Fen… Figures!
The real controversy isn't an understandable flub, rather, it's that the best films about race that also feature actors of color in 2016 are not receiving more attention.
2016 began with a bidding war that culminated in a record purchase for Nate Parker's The Birth of a Nation at the Sundance Film Festival last January.  With this historic deal, the year began with a bang for African American filmmakers.  But then the rumor mill began…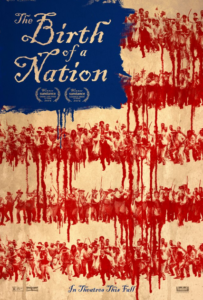 Although Parker's film is excellent, arguably better than Hidden Figures, The Birth of a Nation suffered mightily at the box office.  What began with a bang ended with a whimper.  One significant reason for the failure was related to problems outside the production regarding the star/director/co-writer Parker's past involving a sexual assault charge, trial, and not guilty verdict.
In a year when movers and shakers sought to quell movements such as #oscarssowhite by applying the "green poultice," letting money speak where words were lacking, it is fitting that the one film exposing an overlooked historical narrative about America and racial prejudice that features strong African American leads is also the most easily digestible.  It is safe, and I do mean "safe," to say that Hidden Figures is this year's The Help. That's not a bad thing, but Hidden Figures isn't the only film you should be watching. And it's far from the year's best.
Here's a list of 2016 releases containing strong, important, socially conscious messages, all of which are, in my opinion, better than Hidden Figures:
1. I Am Not Your Negro
2. Loving
3. Fences
4. 13th
5. Moonlight
6. O.J.: Made in America
and, I have my reasons for this,
7. Zootopia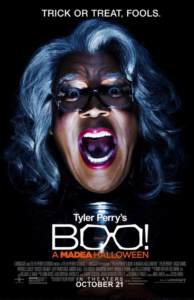 I know what you're thinking, my list noticeably fails to mention of most financially successful feature of 2016 made by and starring an African American: Boo! A Madea Halloween. Atlanta's own Tyler Perry, a shrewd businessman, who has been one of the most successful filmmakers in the last decade, continued to show that his brand is viable by delivering the only true Halloween film of the season.  Audiences rewarded him for his effort, but those same audiences stayed away from The Birth of a Nation.
But take heart, viewers have been kind to Denzel Washington's actors' showcase Fences, which has not remained hidden, and after 4 weeks in release, the fine film topped Assassin's Creed to take the domestic box office No. 9 spot last weekend.
Bluntly, it's about money not awards.  Sure, the #oscarssowhite campaign pointed out disparities in the major awards contests, but the people, the viewing public, need to vote with dollars and cents.  Great movies with important messages should be seen.  Unfortunately, if audiences do not pay for good work, the result will be less good films and fewer great ones.  This fact should not remain hidden away or fenced off.
Once again, it's Hidden Figures, Hidden Figures, Hidden Fen…
Please follow and like us: