Joel Edgerton and Jason Bateman on the set of 2015's "The Gift."
Photo by Matt Kennedy – © 2015 STX Productions, LLC. All Rights Reserved.
Casting calls (link below) reveal that Joel Edgerton's adaptation of the Garrard Conley book is shooting in Atlanta on April 26. Background is seeking "a few boys ages 18-35, any ethnicity," and "seeking people with cars 2004 or older."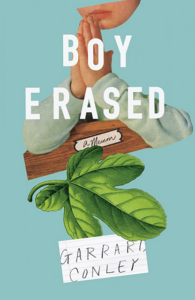 "Boy Erased" is the story of a son Baptist preacher who takes part in a gay-conversion program. The cast is deep including Lucas Hedges, Nicole Kidman, Russell Crowe, and Edgerton.
We know Edgerton as an actor (see his excellent work in "Loving" and "It Comes at Night"), but he is also an accomplished writer and director and shown with 2015's "The Gift."
"Boy Erased" open casting call: http://www.projectcasting.com/casting-calls-acting-auditions/nicole-kidmans-boy-erased-is-now-hiring-atlanta-actors
Please follow and like us: