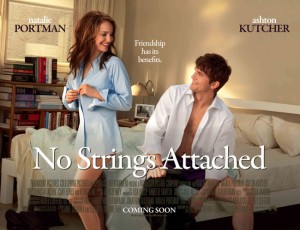 Director Ivan Reitman announced last week that plans to develop a new "Ghostbusters" film are underway. He said he felt that the script was the best of the three. These comments were made on the red carpet for the premiere of his new romantic comedy "No Strings Attached" starring Ashton Kutcher and Natalie Portman. And just judging from the luke warm reception the film is getting from critics, it might take a trip to the well for a return to form for comedy master Reitman.
Perhaps no director in history has had more success in developing comedic acting talent. As a producer of "Animal House," he helped make John Belushi a house-hold name. And by working with rising stars like Bill Murray from the golden age of Saturday Night Live, Reitman gave us a string of classic comedies including "Meatballs" way back in 1979, the satirical "Stripes" in 1981, and the mega-hit "Ghostbusters" in 1984. Certainly there were challenges controlling and channeling emerging comedians managing the often wild personalities and pressing them into solid feature productions, but Reitman's work with Arnold Schwarzenegger proved that he could make anyone funny. In the late 1980s and 1990s Reitman literally gave the future Govenator action star a new career. I will never forget Arnold's line from "Kindergarten Cop:" "it's naaat a tuuumoor!"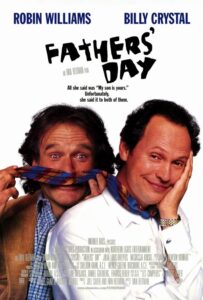 But as the 1990s came to close, Reitman's films began to lose some of the edge that made his previous efforts work. "Father's Day" in 1997 was a costly misstep featuring a great cast of established comic actors with Robin Williams and Billy Crystal leading the way. But that failure was nearly eraised by his romantic action comedy hybrid "Six Days Seven Nights" the next year that made solid money on the back of an aging but certainly very relevant Harrison Ford.
Perhaps trying to create a new "Ghostbusters-esque" mythology, Reitman opened his work in a new decade with "Evolution" in 2001. That film had "X-Files'" star David Duchovny doing battle with aliens. A wacky self-aware romp, "Evolution" had cheesy but no doubt expensive special effects and quality casting. A critical failure that Rolling Stone critic Peter Travers called "refried comic beans that smell stale," the film did not make the sizable money that its high-concept comedy science fiction premise counted on.
Reitman's career was getting unfunny.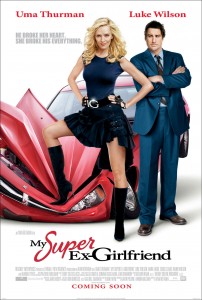 Several years passed and Reitman saw more success as a producer (on films like "Old School") than he had in the recent past directing. Sadly, his next feature effort, the sporatically funny "My Super Ex-Girlfriend," had to cause folks to wonder whether the magic was gone. After all, Hollywood was giving him plenty of money with top acting talent and not only were the films not wooing the critics but they weren't making money either. If this trend continued, we might write Reitman off altogether.
Then the son emerged…
While Reitman's big budgeted "Super Ex-Girlfriend" came out and went from metroplexes his son's directorial debut,"Thank You For Smoking," a much, much smaller film managed to make more in it's limited to wide run than his father's platform release. Suddenly, a new talent, Jason Reitman, Ivan's son, was on the scene and credit was certainly due the father. But perhaps no one could have predicted how big that star would eventually rise. The following year, Jason found himself part of the $100 million plus club as "Juno" not only roared at the box office but took home an Oscar for writing as well. Jason and Ivan teamed up as director and producer respectively for "Up in the Air," one of the best films of 2009.
Opening this weekend, Ivan is back in the directing seat with the romantic comedy "No Strings Attached." The concept is racy but hardly high as two sexy stars (Kutcher and Portman) play friends with benefits. Advanced reviews have not been very kind, and Kutcher has made a series of movies that, well, they just aren't very good (see "Killers" last year, partially shot in my home town, that did not even screen for critics). Portman is undoubtedly up for an Oscar this year for "Black Swan," a weird movie that is still playing in some cities. "No Strings" will likely not be her "Norbit" but it probably won't help her Oscar chances to have what looks to be a critically maligned movie in theaters around the time the Academy members are casting their votes.
Maybe Reitman can overcome bad reviews and have a Garry Marshall-like hit with "Strings." After all, last year, Marshall gave us what I thought to be one of the worst films of the year in "Valentine's Day" and that movie took in over $100 million domestically. But trading on star power and riding that wave to profitability alone won't be enough to rejuvenate Ivan Reitman's career as a director. It will take a really good film to return him to form. Another "Ghostbusters" will make money even if it isn't any good. But for Reitman to get back on track, a third round with the 'Busters can't just make money, it has to impress and make us laugh big. Ivan's got to be really funny again.
Please follow and like us: