Shot on smartphones, film takes us inside a refugee crisis.
Mercy thinks the timing is perfect for this documentary.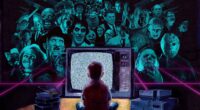 A must for collectors, new marathon documentary deep dives into the decade that horror came alive.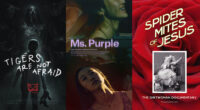 Reviews of Tigers are not Afraid; Ms. Purple; and Spider Mites of Jesus.
Entertaining profile gives us a little of the performer off-stage.
Documentary is moving and loving tribute.
Filmmaker Mads Brügger experiments with the documentary form.
Jonathan surveys several releases available in Atlanta this weekend.
New Disneynature film plays it safe, but it's still fun for the whole family.
Insightful documentary grapples with solving an emerging environmental threat.