Feature version of short film makes great use of practical effects.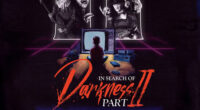 Epic horror documentary is back for part II!
Found-footage filmmaking revisited
Film is available to rent with proceeds going to local arthouse theaters.
Elisabeth Moss elevates material with riveting performance.
New American remake of J-Horror franchise is a curse
In her review, Mercy talks King, while reflecting on the Kubrick adaptation that preceded this one.
Bring on the zombies! It's time to nut up or shut up!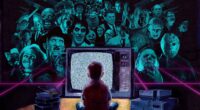 A must for collectors, new marathon documentary deep dives into the decade that horror came alive.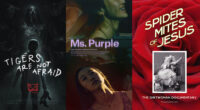 Reviews of Tigers are not Afraid; Ms. Purple; and Spider Mites of Jesus.