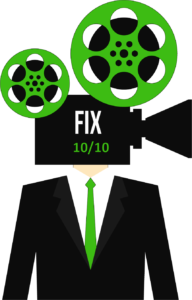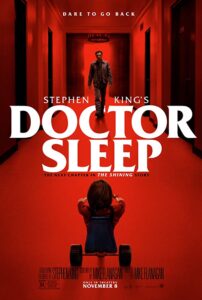 One of the biggest disappointments in my movie-going life was watching Stanley Kubrick's adaptation of Stephen King's "The Shining" right after I had scared myself silly racing through the book, keeping the lights on at night.

Kubrick didn't get King's delicate build-up of a fragile family's disintegration and chaotic demise. The director wanted to make a cheesy horror flick, a Grand Guignol spectacle, and cheese he got: the movie turned Jack Nicholson into a ridiculous meme, and led Shelley Duval to have a nervous breakdown and ultimately abandon a promising film career.   Used to the gentle directing ways of Robert Altman (they did four movies together, "McCabe and Mrs. Miller," "Nashville," "3 Women" and "Popeye;" classics all),  Kubrick's bullying "method" abuse must have come as a shock to the actress.


Stephen King was so unhappy with the Kubrick film he adapted a remake of "The Shining" – or a re-interpretation, rather, a three-episode TV-series, which aired in 1997. King hand-picked Mick Garris to direct, after Garris had worked on "The Stand," turning it into the most-watched miniseries of 1994.  

The TV-"Shining" was a more satisfying viewing experience than the Kubrick mess, but it still missed the full magic of the book.

Happily, director Mike Flanagan GETS "Doctor Sleep," Stephen King's follow-up to "The Shining." He understands that while a King novel is about mysterious happenings, most of them supernatural and often truly horrible, at the root of each book is character, atmosphere, and humaneness.  

As a co-writer with King, Flanagan takes his time setting the tale, so that we barely notice when the small frissons of unpleasantness (a little girl goes off on her own to pick flowers in the woods) turn into harrowing acts of brutality (somewhat older boy is kidnapped and tortured). 


We meet Danny, now Dan, again, in the adult shape of Ewan McGregor. The actor plays down his natural attractiveness, making him fully believable as a plain, middle-aged man down on his luck.

Desperate to conceal his "shining," the telepathic behavior that landed him and his family in such trouble when he was a small boy, Dan is now a recovering alcoholic, who finds peace in the menial job as a custodian at a nursing home. Only to the dying does he reveal his powers, making their transition from one life to another a blessing. Just go to sleep, he think-talks, it doesn't end here. The sobriquet "Doctor Sleep" fits Dan well.

Like Dick Hallorann (here played by Carl Lumbly), the chef and fellow-"shiner" at the Overlook hotel, once mentored young Danny and showed him how to defeat the ghosts that followed him to Florida, Dan establishes ESP contact with a young girl, Abra (Kyliegh Curran), who is hounded by a fellowship of soul-eaters. 

This rag-tag team of murderous travelers, The True Knot,  is led by Rose the Hat. One of Stephen King's creepiest characters, she is played with frightening determination by Rebecca Ferguson, a talented actress earning her breakthrough in the BBC series "The White Queen." 

Dan and Abra eventually meet in real life.  They must combine their ESP talents to defeat The Knot, and the road to do so will lead Dan back to the Overlook hotel, where his childhood self unleashed monsters.


"I have to wake it up," he mutters, enters the decrepit hotel, finds the boiler room – and the scene is set for another ghost hunt. The exterior of the Timberline Lodge in Oregon, a rustic depression-era project built and furnished by local artisans, again looms threateningly as the Overlook.  

Mike Flanagan effortlessly builds a believable bridge between "The Shining" and "Doctor Sleep."

Each story has its own set of ghosts, but it makes sense for them to merge.


The ending of "Doctor Sleep" is different in the movie, but it's an acceptable ending.

Standouts in the terrific cast: Cliff Curtis as Dan's friend and human mentor Billy, and Zahn McClarnon and Emily Alyn Lind as Rose the Hat's particularly nasty followers.

I'm not sure how many books Stephen King has written – Google says "at least 95." Almost 50 have been adapted for movies and TV.  To me, "Doctor Sleep" is right up there with "Carrie," "The Dead Zone," "The Shawshank Redemption," and "Stand By Me."