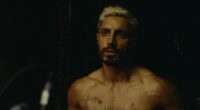 Sensitive heavy-metal story resonates
Japanese film plays out like an 8-bit video game.
Entertaining profile gives us a little of the performer off-stage.
Bradley Cooper's choices and Lady Gaga's humble, star-making performance make this one of the year's best.
Trine Dryholm delivers an uncanny performance in very personal rock biopic.