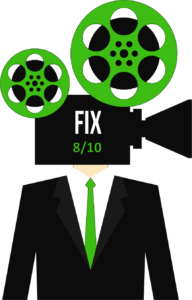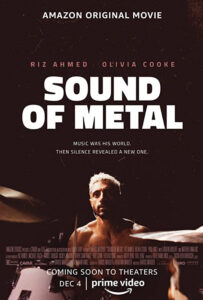 The loud, cranking sounds that Ruben and Lou pump out on the stage mirrors their crackling, passionate romance. It's a musical connection that keeps them locked together and always on the road to their next gig.
But when Ruben begins to lose his hearing, everything dramatically changes. Their heavy-metal life on tour may end, and along with it, their relationship suffers.
Director and co-writer Darius Marder's "Sound of Metal" is a sensitive and wonderful film. While his subject is a rocker driven by the percussive, melodic noise emanating from his drum set, it's the lack of sound altogether that this film is concerned with. We're taken on Ruben's mostly soundless journey.
And when his hearing finally goes away entirely, Ruben is forced to seek help from an organization run by the well-worn Joe (Paul Raci). Joe's inviting group home is dedicated to teaching people to live with and embrace their perceived disability. But Ruben can't imagine life without sound, and he's intent on getting an implant to make things right again. Meanwhile, his girlfriend, Lou ("Ready Player One's" Olivia Cooke), may have moved on.
Ruben is played by Riz Ahmed, an actor we've seen in supporting roles a great deal in the last decade. The handsome actor is good in everything (see his work in HBO's "The Night Of," and in the little-seen, wonderful 2018 film "The Sisters Brothers"). "Sound of Metal" will help build his star as a leading man, and awards notice is warranted.

Read the rest of Jonathan's review online and in print in the Times-Herald: https://times-herald.com/news/2020/11/sound-of-metal-sensitive-heavy-metal-story-resonates