Jonathan weighs in on the final film in the new trilogy.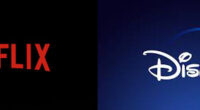 Disney takes on Netflix in 2019, but are they already too late to the party?
Does "Solo's" relative box office failure hints at the future of the franchise?
Ron Howard places his solid stamp on Star Wars, and that is just fine.
What does "Infinity War's" record box office mean for Marvel in 2018?
The release of "Star Wars: The Last Jedi," the eighth film in the episodic section of the long-running Star Wars was just last weekend. Because of this, I figured now is the perfect time for me to share my complete list of all the theatrical Star Wars films released thus far, ranked from worst to best. These are all my opinions, so you will more than likely have your own…