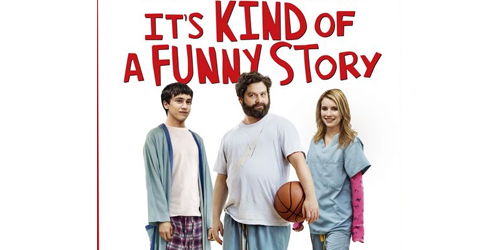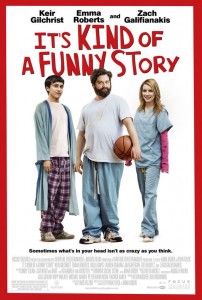 While "Paranormal Activity 2" might be the biggest DVD offering of the week giving viewers a chance to be creeped out in their own homes, my recommendation for the indie drama crowd is "It's Kind of a Funny Story."
The title of "Funny Story" might not grab you but the cast will likely catch your attention. Funny man Zach Galifianakis ("The Hangover") isn't really that funny in this odd drama. He plays Bobby a resident of a mental health facility who offers some words of twisted wisdom to high schooler Craig (Keir Gilchrist). As Bobby struggles through group therapy sessions often being disruptive, Craig questions why he checked himself into the psychiatric ward in the first place. And Craig is shocked when his supportive mother Lynn (Lauren Graham) is more than happy to give into the idea that he needs mental health treatment. But when Craig falls for one of his fellow patients, Noelle (Emma Roberts), in-patient treatment starts to be a lot more enjoyable but, at the same time, certainly more complicated.
Ryan Fleck co-directed "Funny Story" with his "Half Nelson" editor Anna Boden. The two co-directed the critically lauded "Sugar" in 2008. Fleck has directed several several episodes of HBO's critically lauded "In Treatment," and "Funny Story" may have been an outgrowth of that experience. The screenplay was adapted by Fleck and Boden from a novel by Ned Vizzini. While not for everyone, "Funny Story" is a much lighter and more playful story than the excellent "Half Nelson." The performances are strong with Galifianakis showing his serious side well. Unlike Fleck's award-winning "Half Nelson," "Funny Story" runs out of steam about half way through but with a likable cast and an interesting setup you'll want to finish what you started. "It's Kind of a Funny Story" should feed your indie drama film fix.
Please follow and like us: