Werewolf by Night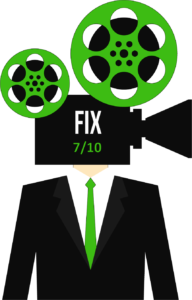 Film Details:
Director: Michael Giacchino
Cast: Gael Garcia Bernal, Laura Donnelly, Harriet Sansom Harris, Eugenie Bondurant, Leonardo Nam, Kirk R. Thatcher, and Al Hamacher
Running Time: 52 minutes
TV Parental Guidelines Rating: TV:14
Available on Disney+
Marvel's first "special presentation" adapts the "Werewolf by Night" comic book series that debuted in 1972. And despite taking place at the same time as the other MCU films, it's a throwback that borrows from the classic Hammer Horror traditions. By exploring what Marvel calls a "new corner" of their cinematic universe, we get an off-kilter, violent story concerning monster hunters.

On a dark and spooky night, Jack Russell ("y tu mama también" and "Mozart in the Jungle" heartthrob Gael García Bernal) unites with an elite group of intimidating killers in a unique ceremony honoring one of their own. They gather at the mysterious Bloodstone Temple, where they are invited to hunt a dangerous creature wearing the powerful Bloodstone amulet. The one who kills the monster will keep the red, glowing, magical treasure.
Their departed host's daughter, Elsa Bloodstone (Laura Donnelly), joins the fierce, arrogant hunters in tracking the beast on the Temple's grounds. It's every man for himself, as danger threatens at every turn. But the real risks might lurk silently within the paranoid clan.
Presented almost entirely in anamorphic black and white, complete with old-school filmic cigarette burns on the image, first-time director Michael Giacchino (Oscar-winner for composing Pixar's "Ratatouille") constructs this television episode-length tale with care and skill. The intentionally campy approach to the material works remarkably well, and the terrible monster that the hunters fight will charm the most cynical of comics purists.
Let's hope the MCU has more room for special presentations that mine lesser-known corners of the Marvel Cinematic Universe because "Werewolf by Night" is a delightfully breezy diversion.
Hellraiser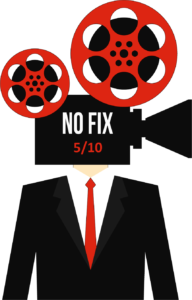 Film Details:
Director: David Bruckner
Cast: Odessa A'zion, Jamie Clayton, Adam Faison, Drew Starkey, Brandon Flynn, and Goran Visnjic
Running Time: 2 hours
MPAA rating: R
Available on HULU
The original "Hellraiser" was a product of the late 1980s. Written and directed by horror master Clive Barker, it was sleazy and gross. But with that film, Barker introduced perhaps his most incredible creation—the Cenobites and their terrifying and stoic leader Pinhead.
The 1987 film worked due to its relative simplicity. A woman cheats on her husband with his cheesy brother. Then he's brutally killed when seeking the power of the Cenobites, a gruesome collection of S&M-inspired creatures from another dimension.
But the woman discovers she can bring her forbidden lover back to life by feeding him human blood. And the man's reanimation is marked by his dripping and nasty skinless frame. It's an image that has stood the test of cinematic time.

Where that relic of the 80s got away with rank misogyny and inane leaps in logic, this new evolution of the story attempts to explain and expand on the film's ridiculous concepts. And this 2022 sequel, the 11th in the prolific series, abandons the skinless man/black widow idea focusing on the puzzle box and a fresh set of frightening Cenobites. Don't worry; there's a new Pinhead to wait patiently in the corner and eventually "tear your soul apart."
When a hip youngster named Riley (Odessa A'zion) acquires the hair-raising puzzle box in a robbery, she unwittingly unleashes its Cenobite power on her older brother. Determined to find him and bring him back into our world, she clumsily investigates with the help of her addict boyfriend. Their search for answers leads them to the estate of a missing billionaire (played by Goran Visnjic), who might have discovered the box's secret.
"Hellraiser (2022)" is hopelessly convoluted when it should have gone back to the streamlined story that began the franchise. And it could have adopted, at least, some of the gratuitous sexual energy that helped to boost the wacky original. The Cenobites are creepy, but their slow approach and awkward manner undercut their scary aspects.
As the complicated story winds and winds to its ludicrous conclusion, the script (credited to five writers in addition to Barker) chugs along with random, inane foolishness. The rules of the Cenobites are so vague and their objectives equally murky that it adds up to very little thematically.
This project is a surprising step sideways for the former Atlanta-based director David Bruckner, whose last movie, "The Night House," was quite an intelligent accomplishment.
Catherine Called Birdy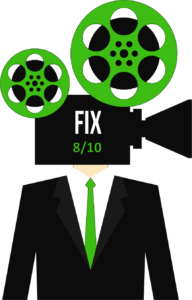 Film Details:
Director: Lena Dunham
Cast: Bella Ramsey, Billie Piper, Andrew Scott, Lesley Sharp, Sophie Okonedo, and Paul Kaye
Running Time: 1 hour, 48 minutes
MPAA rating: PG-13
Available on Amazon Prime Video
Lena Dunham's joyous adaptation of the 1994 children's novel "Catherine, Called Birdy" is lovely, insightful entertainment.
"Catherine Called Birdy" is told from the naïve perspective of 14-year-old Catherine ("Game of Thrones" star Bella Ramsey in her first starring role). Dunham uses Catherine's juvenile point of view to stage an upbeat, whimsical narrative.
The events take place in medieval England during a time of great hardship. But Catherine's affluent parents have managed to shield her from the bulk of the bad stuff. Still, cracks in Catherine's cheery world become subtly evident.
Her uncle George (Joe Alwyn) returns from the Crusades, still a young, handsome man but harboring some emotional damage. He happily falls for one of Catherine's close friends, but his hopes of finding true love are dashed by a forced betrothal to an older wealthy widow named Ethelfritha Rose (played by a perfect Sophie Okonedo).

But this marriage isn't the hostile union that Catherine initially thought. The modern themes of woman empowerment shine through but with a decidedly medieval connection. And Ethelfritha imparts upon Catherine some profound sage advice.
Catherine's father, Lord Rollo (Andrew Scott, "Fleabag's" sexy priest), is a bit of a disaster. His financial difficulties force him into an impossible decision. Catherine must marry to procure a small fortune for the family. The list of less-than-desirable suitors only deepens Rollo's depression.
Will the childlike Catherine marry the old and shaggy Sir John (Paul Kaye), or will she be given a choice of a more age-appropriate husband? And what role does love play in the transaction?
The emotion and importance of love is always a recurring theme in film. This weekend's wide release, "Amsterdam," asks the question of choice as opposed to need in this area. And in "Catherine Called Birdy," the need may overwhelm the choice.
Dunham, the writing and directing auteur responsible for HBO's "Girls," is a lightning rod of controversy. Recently, she found herself embroiled in a Twitter battle over tone-deaf comments on the social media platform. Narrowly avoiding cancellation, Dunham would do well to avoid Twitter and embrace her talent for writing and directing because here she proves herself to be the artist that excited us in 2010 with her feature "Tiny Furniture." "Catherine Called Birdy" is a fantasy set in medieval times that infuses the story with pop tunes and today's sensibilities. But its thematic underpinnings are universal. It's a movie that will charm almost any viewer and leave you with a warm, hopeful feeling.