The documentary category featured several glaring omissions. Jonathan shares his thoughts.
Jonathan gives his thoughts on what we might see nominated on Tuesday.
Watch the music video on Johnson's Vimeo account.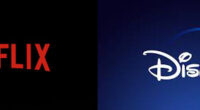 Disney takes on Netflix in 2019, but are they already too late to the party?
"Roma" leads the list of winners.
Jonathan surveys small films in release over the holiday season.
Jonathan survey's a couple of the more high-profile Netflix releases available this weekend.
Jonathan compares and contrasts the approaches of two very different filmmakers.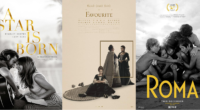 Read the AFCC press release. "The Favourite" continues its awards season momentum.
Producer and writer Hogue discusses her very personal take on the zombie genre.