Ambitious historical fantasy features an all-star cast (Read it here before it's in print)
Doesn't have half the inspired comedic energy of 1995's "Tommy Boy"
Documentary chronicles seven years in the life of a comedian in personal crisis.
Jon Stewart directs and Steve Carell performs in timely political satire.
Pete Davidson's life serves as the inspiration for heartfelt drama.
First-person-shooter filmmaking gets another feature.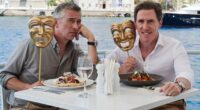 The trip continues for Coogan and Brydon.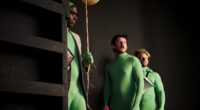 Jonathan gets a sneak peek at the movie that made the pundits angry.
Film is available to rent with proceeds going to local arthouse theaters.
Disney Pixar's latest is great family entertainment.