Clumsy comedy is uninspired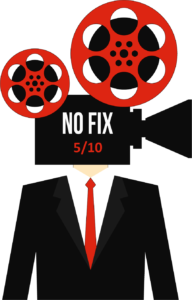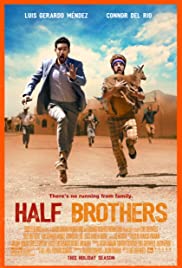 An attempt to make a metaphoric comedy about the US-Mexico relationship falls flat as famous Mexican movie star Luis Gerardo Méndez struggles to make the clumsy "Half Brothers" concoction palatable. In the process, he's almost upstaged by an adorable goat.
In "Half Brothers," Méndez plays Renato, a successful Mexican businessman. He built his growing aviation empire without his father's support, who left the family years earlier to seek work abroad. The story reminds us of the economic collapse in 1994 that caused many in Mexico to immigrate north. Renato's dad, Flavio (Juan Pablo Espinosa), finds life hard in the States, and eventually, he calls home to tell his wife and young son that he's not returning.
Twenty-five years pass, and Renato receives a call informing him that Flavio is now dying and wants to see him. Reluctant at first, Renato's fiancé, Pamela (Pia Watson), encourages him to make the trip. And that's what he does. A plane ride to Chicago and Renato visits his father in a hospital room. But before his dad's passing, he's introduced, for the first time, to his half brother, the happy-go-lucky Asher (a red-bearded, goofy Connor Del Rio).
To make things right with his sons, Flavio sends the boys on a scavenger hunt/road trip. And he's left them clues leading to a mysterious Eloise. Who is this mystery woman? And how can she redeem Flavio in the eyes of his children?
Read Jonathan's complete review online and in print in the Times-Herald: https://times-herald.com/news/2020/12/half-brothers-clumsy-comedy-is-uninspired