A virtual escape from the lockdown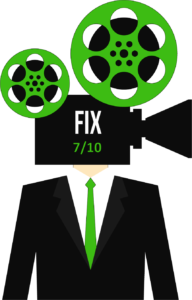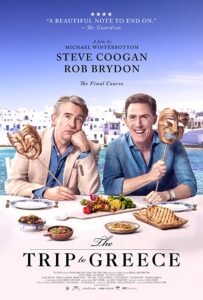 After ten hilarious years of "Trip" movies, the talented threesome, British comedians Steve Coogan and Rob Brydon, together with writer/director Michael Winterbottom, take us on yet another funny travelogue. Their latest excursion, to Greece, delivers more observational comedy centered around culinary delights.
The on-going cuisine-heavy storyline has Coogan and Brydon playing versions of themselves (similar to what Larry David does on "Curb Your Enthusiasm"). They visit a different country in each film, taking in the local sights and tastes. Think of this franchise as a fiction/non-fiction hybrid, kinda like an adaptation of the late Anthony Bourdain's "Parts Unknown" but with a couple of comedians playing the show's hosts. The food is real; the place is real; the characters are based loosely on reality.
Each installment contains trademark bits that never get old. Coogan and Brydon amuse themselves and us with impressions of famous actors and singers. To get an idea, visit YouTube and watch the two funny actors compete with one another to deliver the best Michael Caine. The jokes are always fresh as they take good-natured shots at one another while eating something delicious.
Read the rest of Jonathan's review online and in print in the Times-Herald: https://times-herald.com/news/2020/05/the-trip-to-greece-a-virtual-escape-from-the-lockdown