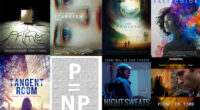 Jonathan surveys four low-budget sci-fi films you can watch right now.
Interesting idea for a short film has trouble translating to feature length.
Thompson and Hemsworth team up to wear the black suits in MIB reboot.
Indie sci-fi film succeeds by staying focused.
The second time around gets messy.
Reducing the Predator series to a parody, Shane Black's cartoonish reinvention might be a franchise killer.
This wildly comedic, science fiction satire is worth checking out this holiday weekend.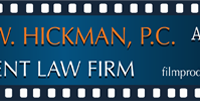 The fourth in the series is a theatrically launched television pilot.
Jonathan begins a rolling discussion concerning the difference between "content" and "cinema."
If you liked "Primer," Jonathan thinks you'll dig this one.