Time from a new perspective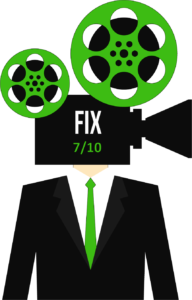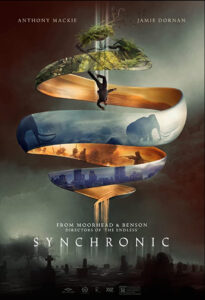 What if you could unlock time by taking a drug? Co-directors Justin Benson and Aaron Moorhead's "Synchronic" relies on that concept to construct an intriguing sci-fi thriller.


Best friends Steve (Anthony Mackie) and Dennis (Jamie Dornan) spend their nights on call as New Orleans paramedics. Reviving junkies and patching up knife wounds is par for the course. But they are stumped when they stumble upon a series of weird accidents linked to a new synthetic party drug.


A young woman with an unusual snake bite, a man stabbed entirely through his body, another dead from what looks like spontaneous combustion, and freaked out druggies have the city in chaos. After repeatedly finding evidence of a drug called Synchronic at the scenes, Steve decides to investigate.


Meanwhile, Dennis is coping with the birth of his second child many years after his first. This unexpected baby puts a strain on his marriage. And Steve, who's never been married, doesn't know how to advise or comfort his friend. But when Dennis' teen daughter disappears, things begin to spiral farther downward.


Steve's got problems of his own. An unusual brain tumor threatens his life. But time marches forward. If only there were a way to turn back the clock.


Like their last time trippy indie hit 2017's "The Endless," the filmmaking team works here from Benson's screenplay. "Synchronic" is a bigger and better film than their previous effort, but it still retains the smaller budget feel. Moorhead serves as the cinematographer and produces hazy images placed on a Louisiana expressionist canvas. This gloomy style provides location flexibility hiding backgrounds and certainly saving money.


And Moorhead and Benson get a big boost with Mackie and Dornan leading the cast. Given the star power afforded them, the screenplay mustn't be an exploitative science fiction action film. Rather, Benson's intellectual approach has Mackie's Steve talking about scientific ideas and classical thinking.


Read the rest of Jonathan's review online and in print in the Times-Herald: https://times-herald.com/news/2020/10/synchronic-time-from-a-new-perspective