Julia Hart's lean, dramatic sci-fi breaks the mold.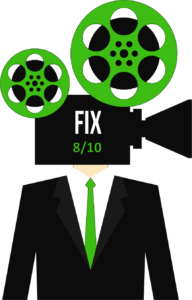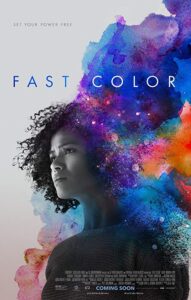 Moody and atmospheric, "Fast Color" is a subtle superhero movie shrouded in a post-apocalyptic mask. Its small, deliberate narrative is set in an X-Men "Logan" like universe, a world plagued by water shortages. Onto this arid landscape, we meet Ruth (Gugu Mbatha-Raw), a woman in anguish, who has some sort of undefined superhuman ability. Ruth is on the run, and periodically, she has uncontrolled seizures that result in potentially dangerous earthquakes.

After encountering a mysterious man named Bill (Christopher Denham), Ruth returns home to her mother Bo (Lorraine Toussaint), who has been caring for Ruth's daughter Lila (Saniyya Sidney). Like Ruth, Lila has abilities, but unlike Ruth, Lila can control them. And under Bo's watch, those abilities have been sharpened. It's now up to Bo to help the troubled Ruth reign in her unique powers.


A family drama with superhero elements, "Fast Color" is a quality production that would be interesting without any science fiction story threads. And while Mbatha-Raw is the star here, Toussaint is the heart of the movie. And it helps that she is able to act opposite a typically giving and sensitive David Strathairn, who is careful to give her space. It is as if the role was written for Toussaint, as she provides the all-knowing, motherly foundation upon which the entire film rests.

It's this solid underpinning that allows the young Sidney to shine as Lila. And it makes every decision by Mbatha-Raw seem more credible. Three generations of women are on display, and they form a tight, believable family unit, dealing with world-changing circumstances.

And what are they dealing with? I'll be careful not to spoil it. Although this isn't exactly hard science-fiction, it's still of the heady and intellectual variety, if, also, a bit ambiguous. Denham plays some kind of scientist, attached to some team, possibly governmental, looking for Ruth. We get some of the context through this character, but the details are guarded, which never frustrated me. It's clear that Ruth's abilities may offer a dry and dying world hope. And there is room for a sequel that will explain more.


"Fast Color" is co-written by almost Oscar-winning producer Jordan Horowitz (see "La La Land"). And Horowitz, whose producing credits are deep, certainly has marshaled adequate resources for this movie. But "Fast Color" feels like an indie akin to something like what Justin Benson and Aaron Moorhead did with 2017's "The Endless." And part of the charm of lower budgeted fare are the innovative decisions that often produce impactful results.

Therefore, while on one hand "Fast Color" might feel like something that would be at home in the Marvel universe, on the other, it's very much a movie that relishes its indie roots. And because the story is so focused and relatively small, it manages to one-up similar and larger films like Jeff Nichols good, but not completely successful 2016 movie "Midnight Special." "Fast Color" will hit you as the big moments bring weight to its emotional conclusion. I was moved, and I saw the colors.

Small, but ambitious, "Fast Color" provides a template for the future of indie sci-fi, amid the wild, ultra-budgeted glut of comic book adaptations.


Please follow and like us: