Margot Robbie plays a mystifying waitress and then some in "Terminal."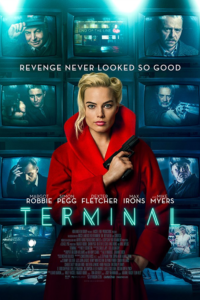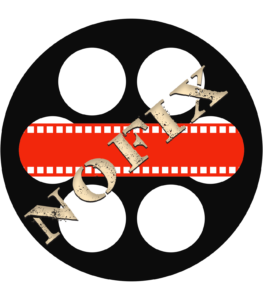 Visually, "Terminal" is really something. Bathed in neon, day-go fluorescents and set in an odd, almost futuristic station, it's interesting to look at. But the often bizarre story fails to engage, even though the cast is eclectic and top shelf.
When hitmen Alfred (Max Irons) and Vince (Dexter Fletcher) take a high-risk job, they soon realize that they may have bitten off more than they can chew. And when they encounter curious waitress Annie (Margot Robbie), they are drawn into a mystery that might take them down. Along the way, we meet the depressed Bill (Simon Pegg) and a weird janitor (Mike Myers), who may be hiding something.
Aside from the visuals, the draw here is clearly Robbie. She's sexy and has some fun with the character, but the script doesn't make the most of her radiance. And seeing Myers on screen is a surprising treat, but again, it's a performance in need of better writing.
I really don't know what to make of "Terminal." It must've looked very good on paper. And it looks really good on screen, but the narrative is like something from another planet. Conversations go in circles and things happen often from left field. If only it was as cheeky as the splashy trailer.
But even though the film is a failure of story, there is a form over substance allure to it. Director Vaughn Stein, making his debut with "Terminal," has worked on some high-end and lavishly made productions (see "Harry Potter," "Pirates of the Caribbean: On Stranger Tides," and "Beauty and the Beast"). Here he's assembled not only a fabulous cast, but a talented crew with Christopher Ross ("Black Sea" and Amazon's "Hard Sun") shooting and Richard Bullock ("Frank") providing production design. The result is one of the more intricately constructed productions on display in the theater this weekend. If only it featured a script that matched everything else.
"Terminal" is fun to look at, if, at the same time, frustrating to digest.
Please follow and like us: