John Carroll Lynch and Matt Bomer make an unlikely couple in "Anything."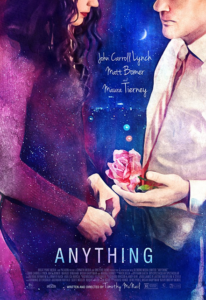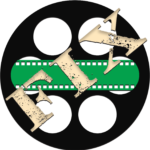 Friends are so important. Partners too.
On the recommendation of a fellow Atlanta Film Critics Circle member, I sought out Timothy McNeil's tender indie "Anything." And I'm so glad I did.
Starring John Carroll Lynch as Early Landry, "Anything" traces his journey from a small southern town in Mississippi to Los Angeles. Following the death of his wife of 26 years in a car accident, insurance agent Early attempts suicide. He's vacant and wandering as the one thing that made his life complete for so many years has been suddenly snatched from him.
Early's sister, Laurette (Maura Tierney) decides that Early should come live with her in LA. There's a great scene in which Laurette curls up with Early in his hospital bed. She loves him and cares about him deeply, and as Early puts his arm around his sister, you instantly know that feeling is mutual.
Once in LA, Early gets his own place in Hollywood. Naturally, Laurette is suspect of this move, and discourages it, but that only makes Early dig in his heels. This eventually leads him to Freda Von Rhenburg (Matt Bomer), a neighbor who pay her bills through sex work. A slow romance develops but not the steamy variety, sex is not a driving force.
A very incremental narrative that's tightly focused on the pain of loss and the need to find something to replace it, "Anything" is a real showcase for acting talent principally that of Lynch and Bomer, but Tierney is mighty fine as the doubting sister. Bomer brings a real energy to his portrayal of Freda that plays well against Lynch's tortured, milquetoast Early. And the two fight for and eventually find a very genuine chemistry.
Relationships and love can be found in the most difficult of places. Letting it in takes courage. "Anything" is about that process and how only brave souls can survive it.