Asa Butterfield and Alex Wolff learn to play punk music in "The House of Tomorrow."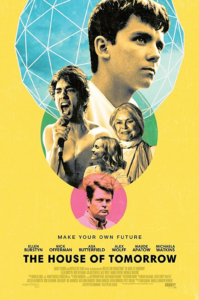 Are you punk? You might be and not even know who the Germs are.
Peter Livolsi's surprisingly impactful indie "The House of Tomorrow" mines the hip retro fascination with the punk music of the past in order to say something about how kids live today.
When Sebastian's grandmother Josephine (Ellen Burstyn) has a stroke, he finds himself in the good graces of the Whitcomb family. Sebastian (Asa Butterfield) has lived a very sheltered existence. When he was very young, his parents died in a plane crash, leaving him the ward of Josephine, whom he calls his "Na, Na."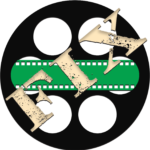 Sebastian's been home schooled and isolated in a one-time futuristic home designed by his late, genius grandfather. That home is a tourist attraction dubbed the House of Tomorrow. It's on a tour that Sebastian meets Jared Whitcomb (Alex Wolff), a sarcastic teen who fancies himself a bit of rebel by idolizing punk rockers of the 1970s and 1980s. Instantly, the naive Sebastian is curious about the outrageous Jared, and he just might be smitten with Jared's sister Meredith (Maude Apatow).
"The House of Tomorrow" is a sweet, coming-of-age film that takes it's familiar premise and makes it work through a combination of committed performances (by everyone) and thoughtful writing. The smart script gives its characters interesting backstories. We learn that Jared is on a great amount of medication in order to prevent rejection of a heart transplant. Jared's father Alan (Nick Offerman) is desperately trying to keep the family together, even though his wife has moved out. And then there's his attempts to prevent Jared from overdoing it, as Jared studies punk and is dedicated to the rebellious lifestyle associated with his idols.
The concept of a young person living with a heart problem was effectively explored in Tony's Bill's 1993 film "Untamed Heart." The idea of not being able to trust your heart opens up all kinds of narrative possibilities. And this tension, living so close to death, is what drives Jared. It is also what draws Sebastian to him.
There is a great amount of punk music in the film, including many well-known punk standards, as well as new music written by Superchunk's Mac McCaughan. Working with Butterfield and Wolff, McCaughan captures the teen angst that Jared and Sebastian might be experiencing. When they finally perform, it feels very genuine. It's really punk too.
And then there's Offerman and Burstyn. By playing parents (one a loving father and the other a loving grandmother), these gifted actors convey meaningfully the struggle that Alan and Josephine are having to stay connected to their children. And in unraveling the teen riddle they learn as much about themselves as they do about their kids. Offerman, who is really getting better and better, has an especially moving scene that might bring tears to your eyes. It did mine.
A tender story about life, death, and punk, "The House of Tomorrow" is that rare kind of teen film that relates both to the kids and the parents alike.
Please follow and like us: