A must for fans of the original and of ABBA, "Mamma Mia! Here We Go Again" is a continuation of the bright, cheery jukebox musical that made the first film an international sensation.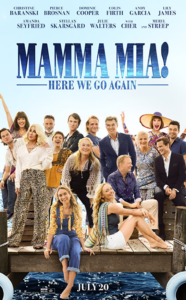 This time, we follow Sophie (Amanda Seyfried) as she restores and reopens a hotel on a Greek island to honor her late mother Donna (Meryl Streep). But as Sophie struggles to plan a grand opening party, she learns about her mother's fun past.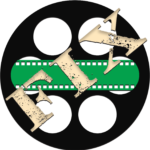 Through flashback, we vividly see the young Donna (Lily James of "Cinderella" and "Baby Driver"), who woos the three men that now serve as Sophie's "three" fathers. Casting is clever, if also one note. For example, Andy Garcia does his best version of the bearded "most interesting man in the world." And thankfully, director Ol Parker, with assistance from Richard Curtis ("Love Actually") and Catherine Johnson, is in on the joke that pays off with a chuckle-inducing moment.
The problem, if there is one, with this kind of canned-musical is that it's time may have passed. The songs are all prerecorded, and, at times, sync mistakes are clearly noticeable, and the choreography ranges from creative to messy. The result is a lack of spontaneity, rendering the film emotionally inert in places. Still, it's innocuous entertainment that cheekily rolls forward, as songs from the first film are recycled and combined with new numbers.
A highlight is a musical sequence set in Paris around the song "Waterloo." And Cher demonstrates her deep diva vocals, waxing on a rollicking version of "Fernando." Fans of the original won't be disappointed as this singalong feature barely provides a complete narrative, forsaking story in favor of colorful musical sketches.
It's all delightful and ridiculous fun, if, also, a bit of a lip-sync affair that masquerades as a true musical.
Please follow and like us: