Ethan Hunt leads the IMF team once again in another dizzying, action-heavy "Impossible" entry.
It started with a NOC list. Back in 1996, under the direction of Brian De Palma, Tom Cruise assumed the role of shadowy spy Ethan Hunt. Then Hunt became the de facto leader of the comically named Impossible Missions Force (the "IMF"), a fictional espionage agency that does things other organizations wouldn't think possible. And when his boss, Jim Phelps (Jon Voight), and most of his team are killed in a shocking opening sequence, Hunt goes rogue. Of course, students of the franchise, know the formula, and going rogue is just part of the playbook, in which people rarely stay dead in the "Impossible" universe.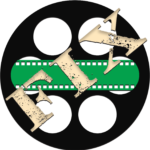 Flash forward 22 years later, Hunt is firmly in charge of the IMF, an on again/off again savior of the free world. And the concept of NOC, or agents under non-official cover, is in full-force and effect. I guess Hunt and his team don't draw government paychecks and can't count on Social Security as they grow older. In fact, at 56 years old, the age of Cruise the actor and the approximate age of his character, Hunt should probably start thinking about putting a little away, because his salad days are long gone.
But before Hunt leaves the employ of the IMF, he's got another mission to accomplish, and, yes, it's a darned impossible one. After taking delivery of a self-destructing video, in which we learn that a new villainous organization is in the market for nuclear materials in order to build three bombs, the IMF team is assembled to stop them. The stripped down team consists of Luther Stickell (Ving Rhames), Benji Dunn (Simon Pegg), and, of course, Hunt.
When the threesome lose the nuclear material in a deal gone bad, they have to hatch an impossibly complex plan to infiltrate this new doomsday organization that's hell-bent on exploding nukes to reshape the world. But the US Government isn't sold on the IMF, and CIA director Erica Sloan (Angela Bassett) embeds the beefy August Walker (Henry Cavill) into the team over the objections of IMF's administrator Alan Hunley (Alec Baldwin).
There's a lot more plot after that: Ilsa Faust (Rebecca Ferguson) drives back into the picture; a new alluring black marketeer named the White Widow (Vanessa Kirby) is introduced; and Hunt must battle inner demons while having to deal with killer/terrorist Solomon Lane (Sean Harris). The story is dense and we get loads of fast-paced exposition that almost matches the action that eventually takes over.
I'd call the narrative complete nonsense, but even after watching the film closely, I have no complete grasp of it all. There's a lot of story, back-story, relationships, characters, and entanglements that are thrown at the viewer at a dizzying pace. Credit goes to writer/director Christopher McQuarrie, who really goes flat-out here both in writing the spy material and building convincing action sequences.
For example, there's a fight scene in a bathroom that is alone worth your money. It rivals the bathhouse sequence in Cronenberg's "Eastern Promises," while reminding us of the tongue-in-cheek fun that pushed Cameron's "True Lies" gleefully forward. McQuarrie and Cruise, who have worked together for years now, know how to bring it, but aren't averse to injecting humor when it matters.
"Mission: Impossible – Fallout" is a propulsive viewing experience, captured at a true break-neck pace, even if the story is impossibly foolish. Cruise gets a lot of the credit as he reportedly does most of his own stunts, many of the best ones take place on a motorcycle. The action seems very authentic and even intimate, as the camera is so tightly connected to Cruise, precisely because he is actually on the bike. And the film never really gives you a breather, as the closing sequence is a real stunner.
Believe the hype, this "Mission" is impossibly entertaining.
Please follow and like us: