The film with the year's best title proves to be a zany combination of drama and throwback science fiction.
Before I get to the meat and potatoes of my review, I have to have a Sam Elliott moment. The guy's got great hair. It's a clever shock of silver, thickly protruding from his wise, aged skull, falling hiply onto his princely forehead. It's hair that looks better, I imagine, with a day, maybe two days of fibrous, unwashed body-building. You can't mess it up, because that makes it even cooler. And that mustache is positively legendary.
Then Elliott speaks, and we instantly recognize his iconic vocals, like that of an experienced, weathered grandfather, but not your grandfather. He's the grandfather that you never had, but always wished for. You lean in, as words fall slowly out of his mouth. Something important is about to be said.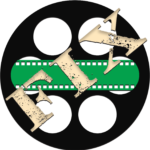 "The Man Who Killed Hitler and Then The Bigfoot" makes maximum use of Elliott's persona. The movie is an uneven, often unintentionally funny, retro monster movie, encased in a hopelessly sweet post-World War II drama. Writer/director Robert D. Krzykowski doesn't hide his b-movie influences, and goes for it with his heart fully exposed. This is a movie that loves Elliott and the idea of making a movie built around his mystique. Time is carefully taken to follow the actor as he walks down a street, eats breakfast, drives his car, talks to his dog, and as he shaves.
It's the last moment, shaving, that forms the basis of an interesting flashback, but more on that later.
"The Man Who Killed Hitler" takes place in a 1970s present and a World War II past. Elliott plays Calvin Barr, a former US soldier, who carried out secret missions during the War. Indeed, he's the man who killed Hitler, but did he? We meet Barr's younger self during the War years, where he's played by actor Aidan Turner.
I'm not sold on the casting, Turner and Elliott hardly resemble one another identifiably. Turner makes little effort to mimic Elliott's voice, and his hair is understandably not silver. But as the film progresses, Turner appears to adopt some of Elliott's body-language and his casual mosey—a scooting, rambling, strolling walk that brands him as eternally never in a hurry. And it helps that Turner is decent in the role, even with the soapy, way too wordy dialogue, and especially when the pacing gets stodgy.
The older Barr lives in a small town in the same house he grew up in. We see Turner's younger Barr, when he meets the love of his life. He will, of course, be called off to war and lose her, but the older Barr still holds onto his memories of his one true love. His courtship, prior to pushing off for Europe, is a series of dates, a dinner, and lots of walking around. His girl is Maxine (Caitlin FitzGerald), a teacher, who tells him that she loves him, but moves away, when he mysteriously disappears into secret missions. We never see her in the 1970s present, and I definitely missed some key element, because the older Barr is hiding something very personal in a small wooden box under his bed.
Now, onto that shaving scene. The aspect of a shave forms a critical, almost comical moment in the film. The young Barr is shown during the War meeting up with a Russian Officer (Nikolai Tsankov). In a full beard, young Barr has traveled dangerously behind enemy lines and is now face-to-face with the man who can help him complete his mission. Their conversation is telling. Apparently, Barr is extremely unique, can magically speak any language, and has the ability to unassumingly insinuate himself into any situation. The Russian Officer knows all this already. And before he helps Barr suit up as a Nazi officer, he asks Barr if he can give him a shave.
The utter absurdity of this request is written on the young Barr's face. But the shave proceeds, and the Russian explains that his mother was a gypsy. He further explains that if Barr is cut during the shave, he will complete his mission and survive. This is an awkward, but darned interesting, superhero origin moment. And Tsankov sells the truly ridiculous nature of the scene extremely well. It sets the stage for later moments in which the older Barr is approached by his government for one last mission.
When I say that "The Man Who Killed Hitler" is uneven, that's no understatement. Much of the film takes place in a small town, with Elliott dealing with the effects of old age. But then a switch is flipped, and we get a few big effects (from none other than Douglas Trumbull and others). These were hinted at during the World War II flashbacks, some of which, like a train scene, look cheap. But there's one effect in front a huge fire that will make you take notice. In any other film, I'd say that these scenes are completely out of place, but this movie's title alone clues you in. It's a kind of Cormanesque throwback, but "Galaxy of Terror" this isn't.
When the older Barr finally gets to the Bigfoot, you're ready for it. And here's where Krzykowski and his knowing team GET their target viewer. No attempt is made to make the creature that Barr hunts the least bit real, in fact, I'd say it isn't even scary. I laughed as Barr and the creature trade blows, but dog-gone-it, the scenes really work. They're funny and still effective. And Elliott is up to the physical demands of the role. There's even a funny, but strangely poignant conclusion to their battle.
Forget that the entire reason for the older Barr being on the hunt is utter foolishness, and think about the theme that is playing out. The idea is that talents should not be wasted. Here's an old superhero called back into action, and I can't think of any better actor than Sam Elliott to play that hero. And he leads with his hair.