With sumptuous production values and winning characters, "Crazy Rich Asians" is one of the year's biggest romantic surprises.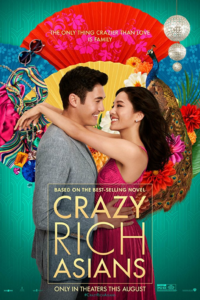 Rachel (Constance Wu) and Nick (Henry Golding) are hopelessly in love. They're so lovesick that, when they are out having dinner, he gobbles down her dessert order without asking for permission. This might be considered a small thing, but since food plays such a key part of the attractive tapestry of the narrative, it's a notable early tell. These are two kindred spirits, who, from the moment we meet them, share some kind of intangible bond.
They met in the international metropolis of NYC, where Rachel is one of the youngest professors at NYU, and where Nick, well, he likes to play basketball at the local YMCA. Both are young, carefree and, yes, they happen to be Asian. Rachel is from China, having come to the US when her mother emigrated. The sensible Rachel has been raised by a humble single mother and lives very simply.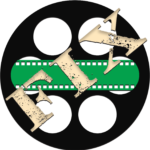 Nick, on the other hand, was born in Singapore. And even though he dresses like a fashion model, he's left the clueless Rachel with the impression that he's just like her—a product of the middle class. But, as the film's title reveals, he's cleverly been hiding something very big. Nick's family is rich. They're not just wealthy, but mega, mega wealthy. And when they fly to Nick's home, he's forced to disclose to the deer-caught-in-the-headlights Rachel just how rich he is. And, to make matters even more complicated, waiting for her is Nick's devoted and controlling mother Eleanor (Michelle Yeoh).
"Crazy Rich Asians" is about the "crazy-rich" some of which also happen to be genuinely crazy. The lifestyles of the eccentrics featured in this film will make most viewers feel like serfs (something short of peasant status). But for most of us watching, our entry into this wacky world of designer clothing, Rolls Royce transportation, parties on private islands, and endless supplies of cash is the relatable Rachel, whose ingenue social persona belies that of her professor of economics education.
Make no mistake, this is a fantasy film filled with escapist delights including a sequence involving street food in Singapore that could easily have been an episode of Anthony Bourdain's "No Reservations." And although you literally couldn't take part in the actual meal, the sequence, like most everything in the film, is a feast for the eyes. Viewers will emerge hungry for this far off mysterious utopia, which might draw some criticism.
But beyond the fantastic, almost old Hollywood production, "CRA" has a cast not intent on trading on familiar stereotypes. "Fresh off the Boat's" Constance Wu, playing Rachel as a bit of a social novice, is an extremely likable lead. She's a kind of reverse Hugh Grant from his "Notting Hill" days, but with all the innocence and charm of Julia Roberts. In fact, this is a movie carved directly from the Richard Curtis school, and it's a film that could easily join the rotation of "Love Actually" and "Four Weddings and a Funeral" as another romantic minor classic.
An example of the self-aware production is a scene in which glamorous knockout Gemma Chan, playing Nick's sister Astrid, visits an exclusive, high-end jewelry shop. She looks positively like Audrey Hepburn in "Breakfast at Tiffany's" as she strides, almost floating, toward an elevator. The care taken to get moments like that one exactly right, without looking cheap and shamelessly derivative, is nothing short of artful.
A constantly evolving image factory, director Jon M. Chu, whose previous work included fun sequels like "Now You See Me 2" and to a lesser extent "GI Joe: Retaliation," did not previously give us a film this completely self-assured and fully realized. Sure, "CRA" is a sweeping romantic comedy with manipulative and even forced narrative elements, but it all comes together magically around Wu's sweet and intelligent performance. One key scene involving a game of mahjong will leave most viewers gutted and misty eyed.
This isn't to say that, like "Love Actually," there won't be detractors. "CRA" is a quite materialistic affair. There's a lot of callous waste on display. And even, probably, one too many endings. But given what was riding on this film, a big budget, English language, romantic feature with an all-Asian cast, the utterly satisfying result is something of a minor miracle. So much could have gone wrong, and if it had, the set-back would have been devastating to the industry that is just now realizing that the Asian characters can't be relegated to bit roles often marked with racially tinged comedy.
It's worth noting that the tall, suave Henry Golding, who plays such a convincing and genuine romantic lead here, could very well make an excellent James Bond. His lovely English lilt and calm, in control manner, are instantly intoxicating. This is an actor young enough to take over the 007 role after Idris Elba makes us all believe that Bond is a personality, not a race or any one identity.
Further, there's just no denying the magnetic comedy charisma that the actress who goes by the utterly cool name Awkwafina exudes in this film. As Rachel's outspoken best friend Peik Lin Goh, this gal is real firecracker. Every scene she's in is a fresh and edgy roller coaster ride. Give her a role opposite similar personality Aubrey Plaza, and this critic will be first in line at the box office.
"Crazy Rich Asians" is something of a cultural happening in cinemas this weekend. It's not to be missed.
Please follow and like us: