Feeling very much like a zombie spin on "Let the Right One In," filmmaker Justin P. Lange expands his short film "The Dark" with artful results.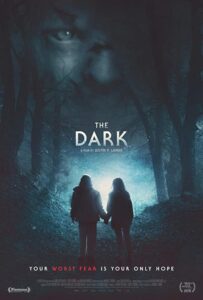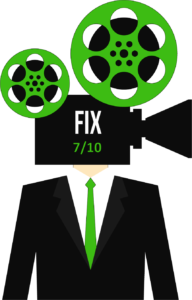 After running afoul of the authorities, Josef (Karl Markovics) makes a desperate trek to a isolated house in the woods. We learn, cryptically, that this particular rural location has an infamous history. Others have ventured to the place in search of answers. But although we gather that Josef has done something terrible, we aren't sure what questions drive him forward. Once he finds the isolated residence, he discovers, to his horror, that the inhabitant therein, the zombie-like child Mina (Nadia Alexander), isn't interested in visitors.
But as Mina carries out her vicious, bloody ritual that involves familiar undead activities, she makes her own discovery. Josef brought with him a young boy named Alex (Toby Nichols), who is blind, having suffered some unspeakable injury that has left scars, permanently closing his eyes. Perhaps, it's the blindness, or maybe the scars, or even his relatively similar age, but Mina spares the boy from her cannibalistic urges. And a reluctant friendship develops.
Clearly meant to be an adult fairy tale, "The Dark" punches well above its genre underpinnings. Performances are uniformly excellent with Alexander and Nichols playing off one another credibly. They make a compelling twosome, even as the narrative edges toward the bizarre.
The look of the film is quite artistic. Lange works with cinematographer Klemens Hufnagl to craft a collection of film-like images that do not focus on the lurid gore. This gives the project a lyrical feel in-keeping with the fable story. The color sets the morose mood, greys and muted colors permeate, which have the expected depressing result. This is somewhat ameliorated as the film concludes leaving us with a tilted sense of hope for the young characters.
Aside from a song that plays inside the narrative and at the end, "The Dark" seemed relatively scoreless. This organic, refreshing approach permits the viewer to draw their own conclusions rather than being informed by audio cues as to what to think and feel. Lange is clearly attempting to avoid typical campy genre trappings, and he largely succeeds.
An extremely well-made horror parable, "The Dark" is a dour but rewarding film that takes care to spin its yarn.
Please follow and like us: