Continuing this year's sons-in-peril movie trend, "Ben is Back" is an uneven crime addiction drama.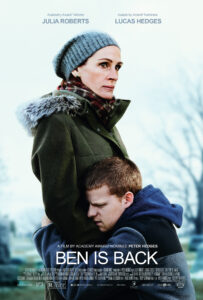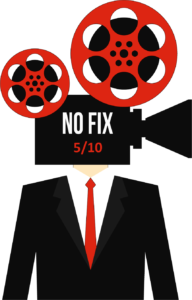 It's Christmas, and when Holly (Julia Roberts), her daughter Ivy (Kathryn Newton), and Holly's children by a second marriage, return home, they discover Holly's eldest son Ben (Lucas Hedges) waiting for them. This is a surprise, because Ben is supposed to be a resident in an inpatient rehab. Holly is happy to see him, but Ivy isn't so sure. And when Holly's husband, Neal (Courtney B. Vance), arrives, tempers flair. Ben might be back, but not for long.
In "Ben is Back," writer/director Peter Hedges ("The Odd Life of Timothy Green") is blessed with a talented cast not only led by Roberts, but also featuring 2018's "it" boy Hedges. Unfortunately, what he decides to do with these popular actors is frustrating. The story should have been about the toll that addiction has on a modern blended family. Instead, nearly half the film is marred by a subpar crime story that effectively undercuts the dramatic goodwill generated early. With this collection of talent, there was no need to rely so heavily on familiar crime/thriller elements.
And on top of it all, the gritty and familiar subplot is completely illogical. Decisions made by Roberts' character will have you shaking your head in disbelief. One wonders why there was not another pass on the script in which some of the leaps in logic were reconciled. Instead of the inane thriller material, I'd rather see Vance and Roberts sitting in their living room discussing over coffee how to deal with Ben's problem. But, alas, Vance is reduced to pining away at the family home, occasionally shouting into a cell phone, as Roberts patrols the darkened streets of the town looking for her troubled son. It's just not very interesting, and a real waste of good talent.
There's a much better film to be made here. Already this year, we've seen "Boy Erased" and "Beautiful Boy" deal with similar issues. "Ben Is Back" is the weakest of this threesome.
Please follow and like us: