A joyous and super-saturated superhero celebration, "Spider-Man: Into the Spider-Verse" is a wonderful extension of the comic book form.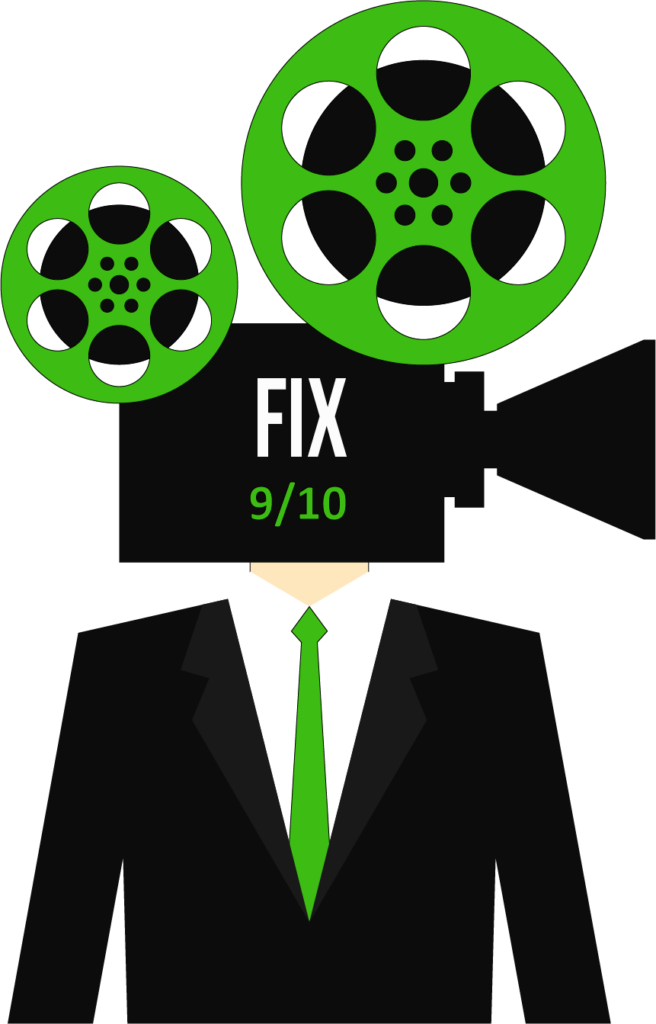 It's surprising to say, but after taking in this animated adventure, I have to admit that we've obviously not seen enough superhero movies, and in particular films involving or spun off from "Spider-Man" comics. And this one comes from the pen of Phil Lord, the writer who helped bring Lego toys fabulously to the big screen. His complex script is an innovative combination of the various incarnations of characters inspired by Peter Parker and his wall-crawling alter ego created originally by the late Stan Lee. "Spider-Man: Into the Spider-Verse" is flat-out terrific and should bring a tear to the eye of anyone who grew up immersed in all things Spidey. And by anyone, I mean me.
The story here is pretty densely plotted, but it hangs together nicely. On Miles Moreales' Earth, Peter Parker is a 26-year-old crime fighter loved by the city he protects. The story centers on the teenaged Miles (voiced by Shameik Moore), a fan of the webbed crusader (not the caped one, which serves as a funny meta joke). He's forced by his police officer father, who doesn't like the spider vigilante, to attend a private high school. Miles might be a cool kid in his neighborhood, but while in boarding school, he finds it hard to fit in. And when he's not attending class, he likes to visit his cool Uncle Aaron (voice of Mahershala Ali), who encourages him to explore his artistic side.
One night, while painting graffiti in an abandoned subway terminal with his Uncle, Miles is bitten by a radioactive spider. And, well, you can already guess what happens. But that's the fun here, as Miles adjusts to his strange abilities, some of which are completely new to traditional Spider-Man fans, we learn that Wilson "The Kingpin" Fisk (perfectly voiced by Liev Schreiber) is funding some scientific experiments that might bridge several parallel universes. And when Spider-Man interferes with one of those experiments, doors are opened bringing several different versions of the friendly neighborhood Spider-Man into Mile's world.
If you're a big fan of Marvel's various spider spin offs, this is the film for you. My days of collecting and reading the comic were in the 1980s, and I do have old issues of Spider-Ham, but some of the other versions of the character were new discoveries for me. Like Spider-Man Noir, voiced by an ultra dry and super cool Nicolas Cage. We get Peni Parker and her spider robot, as well. We meet a spidered up Gwen Stacy (voice of Hailee Steinfeld). And we get two Peter Parkers—the younger one voiced by Chris Pine and an older, dad-bod one voiced with glee by Jake Johnson. Okay, the older one has the name Peter B. Parker, and despite his great powers and waning wit, he's kind of a loser—such fun.
This movie is a fantastic kaleidoscope of computer generated animation. Colors and styles are mixed and collide with reckless abandon. There is little that isn't tried and flaunted, making this an innovative approach to the animated format. For example, Peni Parker (voice of Kimiko Glenn) is presented in Manga and Spider-Ham (John Mulaney) looks like a Warner Brothers Looney Tunes character. These characters occupy the same film canvas. It's wacky, but it works, and there's little adjustment to the clash of styles needed. At times, the animation is so deep and layered, I wondered if it was approaching some kind of 3D without glasses. It's just marvelous.
But as good as the animation is, without a meaningful extension of the original Spider-Man story, "Spider-Verse" would be just a gimmick. This is where the magic happens. By relying on the comic format, sometimes using comic book frames and framing to articulate backstories and narrative threads, we learn about each of the characters and their motivations. This is built around the youngest member of the spider club, Miles, who is finding himself, both as a superhero and as a young man. And as he struggles to become a hero, he also has to deal with what this means for his relationship with his mother and father. Stan Lee's focus on giving us characters with extraordinary abilities, but with very ordinary and relatable real world problems is not forgotten by Lord's script. The imperfect human being that is Miles is a fitting successor to Peter Parker's legacy.
One of the best animated films of 2018, "Spider-Man: Into the Spider-Verse" is a new superhero franchise that I'm eager to see expand. It's the fresh jolt that comic book movies needed as fatigue sets in. This is a movie that proves that there's no such thing as too much Spider-Man.
Please follow and like us: