A superfood? Super good to eat! A thoughtful documentary explores one of the world's most popular and idiosyncratic dishes.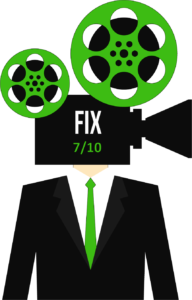 In "Hummas the Movie" filmmaker Oren Rosenfeld profiles some of the greatest creators of what many Americans think of as a dip or an appetizer. A special combination of chickpeas, tahini, lemon juice and garlic, we learn quickly that not all hummus is the same. Typically it's consumed with pita bread and garnished with fresh parsley, cilantro, basil, dill, or even whole chickpeas. Rosenfeld makes hummus his film's visual focus, showing us so many incarnations that it will leave your mouth watering.
But aside from chronicling the process of making hummus, the documentary introduces three restaurateurs, who credit the food with enhancing their lives both financially and spiritually.
We meet Suheila Al Hindi, a Muslim woman, who took over a restaurant following the death of her father. Suheila's story is marked by hard work and perseverance in a man's world. She spends almost every day in the kitchen dishing out bowls and bowls of her colorful award-winning hummus, as hoards of customers wait patiently in long lines before the tiny restaurant.
Rosenfeld puts his camera on Jalil Dabit, a Christian Arab, who assists his father in a family restaurant. His stories of working with his father as a child are endearing. And hummus is always there, making up the fabric of his life.
Finally, restaurateur Eliyahu Shmueli tells us how hummus saved him. At one point, Eliyahu was aimless, living in a caravan with his future wife. He desperately needed balance. While his wife and family are most important, he credits hummus as a key part of his awakening. And this combined not only with family, but gels with his relationship with martial artist and Raggamuffin and Hip Hop musician Aluf Abir. Gaining a whole new mindset, his success is impressive, and Eliyahu becomes a hummus entrepreneur. His hummus empire is expanding with many restaurants.
In addition to covering those tasked with making the food, Rosenfeld spends time with Olivier, a French Benedictine Monk, who admits to not being a very good cook. In fact, the other monks encouraged him not to make food, even when his turn at the monastery came round. That's when he turned to hummus and started sampling the local varieties, later sharing it with his fellow monks. Having lived in the region for over 30 years, Olivier is a hummus gourmand, an unofficial authority on the stuff. The uniting power of food is undeniable, as we see the formally dressed, calm and proper monks chowing down on hummus made by chefs, who don't likely share in their religious beliefs.
By skipping around the Middle East, director Rosenfeld provides us with a colorful hummus travelogue. And we get an intimate, greater understanding of the place the food has in the lives of the people there. It's a spirited film, filled with nice moments of insight into matters of the stomach.
Please follow and like us: