With March off to a big start as "Captain Marvel" attacks metroplexes, I thought I'd stick together trailers from some of the month's most anticipated releases.


March 15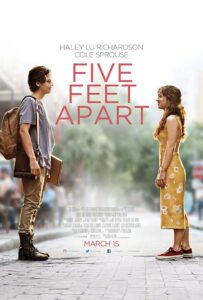 Five Feet Apart

Starring up-and-comer Haley Lu Richardson (see her fine work in "Split," "Columbus," and last year's "Support the Girls") and "Riverdale's" Cole Sprouse, this romantic drama looks to capture the teen girl demographic. Hopefully, in the process, the movie will help to raise awareness of cystic fibrosis. The title refers to the six foot rule, the recommended separation distance for patients suffering with CF. I see this one on Wednesday, so, expect a review by Friday.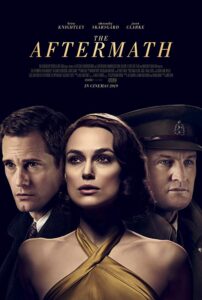 The Aftermath

Counter-programming for the weekend takes the shape of "The Aftermath," a post World War II romantic drama starring Alexander Skarsgård, Keira Knightley, and Jason Clarke. The story involves a British colonel (Clarke) and his wife (Knightley), who come to occupy a stately home in Germany. But problems arise as the abode's prior owner (Skarsgård) is still hanging around. High production values and a talented cast makes this one worth a look. It's directed by James Kent, who is a major contributor to this year's hot Richard Gere/BBC series "MotherFatherSon."


March 22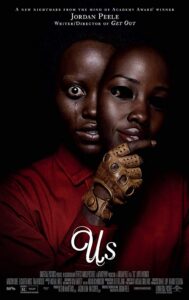 Us (Nightmare Trailer)

In 2017, after bursting onto the scene as a writer/director with the Oscar nominated "Get Out," Jordan Peele pens another frightener about a family terrorized by themselves. Well, from the scary trailers, those tracking and haunting the family appear to be some kind of perverse doppelgängers. Cast is deep with "The Handmaid's Tale's" Elisabeth Moss and Oscar-winner Lupita Nyong'o. Aside from "Captain Marvel," "Us" might be the most anticipated film of the month.


March 29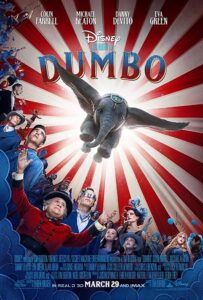 Dumbo

It's impossible to watch the "Dumbo" trailers and not have something inside you melt. Tim Burton's live-action version of the classic story about an elephant whose oversized ears enable him to fly looks pretty amazing. Eva Green, Colin Farrell, Michael Keaton, Danny DeVito, and Alan Arkin lead an impressive cast.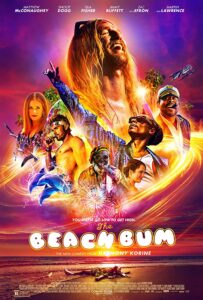 The Beach Bum

While this one will likely get lost in the early blockbuster season melee, "The Beach Bum" could be a fun sleeper. Starring Matthew McConaughey as a stoner named Moondog, the trailers promise plenty of zany antics and nutso situations. But it might not all be fun and games, because this shaggy-dog tale is written and directed by Harmony Korine, who gave us the dark surprise "Spring Breakers" in 2012.