Dev Patel gets dirty in Michael Winterbottom thriller.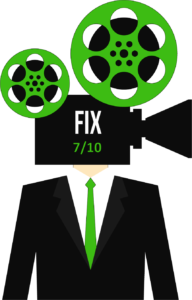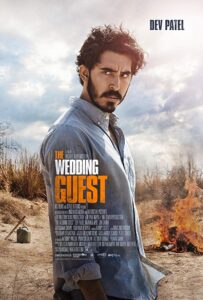 There's a lot to like in "The Wedding Guest," a minor thriller produced by international star Dev Patel and written and directed by gifted, English, independent-minded filmmaker Michael Winterbottom. The problem is that this is how an indie director with an uncompromising commitment to keeping it real directs a kidnaping/heist film. For some viewers, it just won't be exciting enough.

Jay (Patel) travels from the UK to Pakistan to attend a friend's wedding. Although he's Muslim, he does not speak the language, and even though his travel skills are well perfected, he's constantly on edge, guarded. When he packs for the trip, we notice that he takes with him multiple passports. Is Jay, really, Jay?


Once in Pakistan, Jay makes his way by rented car to the wedding location. And the people of the small town welcome him. But they have no idea who he really is or why he's traveled so far for the event. In time, Jay will take the troubled bride on a journey from Pakistan into neighboring India, where we learn that no one is who they seem to be.

More of a humble travelogue than a familiar thriller, Winterbottom's script is relatively simple. A man takes a bride into his custody and discovers that he might be a pawn in a larger game. But that game is one of personal stakes; don't expect this to be another "Bourne" clone. Patel is very good in the role of a trained killer, capable of handling himself in the criminal underworld of a far-off place. This hints at his potential as an unusual action star.


And the woman, who goes by the name Samira, is played by Indian actress Radhika Apte. Although she's appeared in many films, Apte is a fresh face to me. And here, at first, as a hostage, and then something more, she proves convincing as a conflicted, possibly criminal accomplice. Winterbottom takes his time to develop the relationship between the two stars, both of which hold the screen in an interesting way.

The other star of the film is the countryside itself, which appears to have been shot on location. We get the rugged streets of Lahore, Pakistan, and the pleasant confines of a tiny village. A trip by train immerses the viewer in the sights, sounds, and even a bit of the smells and tastes, as travelers are shown eating and drinking in the cramped quarters. This is the kind of film that makes you want to sip a cup of the tea ordered by Patel at a street side cafe. Or, in one scene, the movie serves as an inviting travel commercial for an island or beach resort in India.


But despite the magnetic qualities of the stars and the interesting images, the story might be slow and not compelling enough for some audiences. Winterbottom, who struck gold with the Coogan/Brydon "The Trip" franchise, brings his style of filmmaking into a genre that most of us expect to contain action sequences instead of drama and lingering location shots. It worked for me, but consider restless viewers suitably notified.


Please follow and like us: