The best film of the weekend isn't in theaters.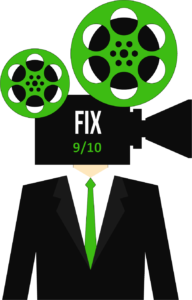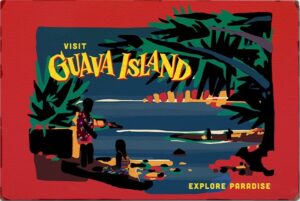 Music has always had the potential to move the oppressed more than a hail of deadly bullets. Whether it's the distinct rhythms of the blues as an outgrowth of hard times, the civil rights anthems of Nina Simone and Billie Holiday, or the anti-war songs ranging from Arlo Guthrie's humorous but subtly subversive "Alice's Restaurant Massacree" to Public Enemy's in your face "Black Steel in the Hour of Chaos," the power of music to effect political change is undeniable. And with "Guava Island," Donald Glover and his collaborator/director Hiro Murai deliver a fusion of music and film worthy of repeat viewing to consider its thematic place in our time of confusion and polarization.

Glover, perhaps channeling his Childish Gambino persona, plays musician Deni Maroon. A sensitive guy, Deni loves his island and in particular his girl Kofi (Rihanna). A local singing sensation, he promises to hold a concert for the people, which draws the attention of the island's strong-man Red Cargo (Nonso Anozie). Understanding the inherent danger that such a group event poses to his business and control, Red summons Deni and attempts to pay him to leave the island and take his girl with him. Red explains that the problem with being an artist is that you never know how people will interpret your art.


A thriller that takes place over a single day, we follow Deni as he woos his woman with the power of his melodious pipes and attempts to decide whether sharing his gift of song is worth the risk. It's a surprisingly edgy film, told in just 55 minutes.

The tight creative team responsible for the ground-breaking series "Atlanta" put their talents to work wonderfully on "Guava Island." The writing by Stephen Glover gives us just enough, while not being heavy-handed or too obvious. I especially like how the script uses Rihanna's presence, giving her more time to emote rather than pontificate. "Black Panther's" Letitia Wright grows up in this movie, playing a mother and friend of Kofi. Everything about the performances are natural, and they are set against fresh tropical backgrounds. That's Cuba serving as the location.

Don't try to adjust your set while watching "Guava Island," the film is presented in the 1.33:1 aspect ratio (yet, still available in the UHD resolution), giving it an instant throwback visual look. The cinematography from Christian Sprenger, also an "Atlanta" alum, delivers a perfectly shot movie that appears to have made maximum use of natural lighting. The post-production process includes a film emulation, I would imagine, that gives the images a 16mm texture. And the design throughout accentuates lovely shades of blue. So much of the film is like a vacation postcard.

But lurking underneath the simple beauty is a narrative that uses the music of Childish Gambino to comment on the plight of the oppressed. And the message of revolutionary change through passive resistance haunts the final voice over. Don't retire Gambino, your people need you.


Please follow and like us: