Ralph Fiennes' uneven dance biopic captures the intimate Cold War frustrations that linger.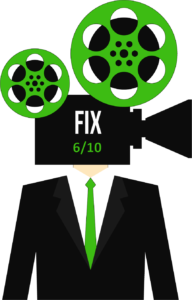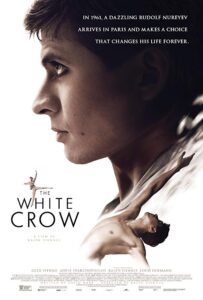 Russians get a bad rap. Not only are they frequently depicted as villains, one shade removed from WWII Nazis, but more and more they have become the modern boogieman, shown inhabiting shadowy criminal organizations marked by distinctive tattoos. And HBO's "Chernobyl" mini-series, currently making for harrowing appointment viewing, further damages the proud nation's reputation. "The White Crow" does them no favors.

The film, directed by Oscar-winning actor turned director Ralph Fiennes, focuses on the time when the Soviet Union ruled many nations behind the Iron Curtain. Dancer Rudolf Nureyev defected in 1961. According to what I've read, the troubled Nureyev was the first artist to defect during the Cold War. Fiennes' well-crafted film, leading up to the defection, paints an unflattering picture how paranoid government officials took steps to prevent their artists from exercising creative freedoms. Or was the rich art of the many talented Russians of that era the product of oppression?


Nureyev's humble origin story is told in poignant flashbacks. He had a detached relationship with his soldier father, and his mother introduced him to dance at a young age. It was dance that took him away from poverty and provided Nureyev with a chance to travel. And, as he studied and performed, he came in contact with exciting Westerners. Still, Nureyev is shown struggling with a transition to a new way of life. His memories of a hard scrabble upbringing induce him to challenge and disrespect those who grew up with privilege.


Ukranian ballet dancer Oleg Ivenko makes his big screen debut playing the conflicted Nureyev. It's a very strong performance and one that requires him to dance, which is delightful. But the way in which Ivenko handles the Nureyev character is equally impressive. It helps that he's directed by and acting beside Fiennes, who plays Nureyev's famed teacher Alexander Ivanovich Pushkin. The refined and restrained performance from Fiennes is one of the film's tragic highlights. You can see the discomfort the character has with the system, and you can feel his love for his student, even if he cannot show it outwardly.

The failing in "The White Crow" is that it proves to be as cold a movie as the early Nureyev, or, at least, as cold as this film portrays him. In the movie, Nureyev explains that he's always been a loner, referred to as a White Crow. This narrative detachment is not the combination of languages employed (English, French, Russian, and possibly others), but the way Nureyev is written keeping everyone and the audience at arm's-length. This makes it very hard to root for him, as he embarks on an impulsive defection, which proves to be the film's most effective moment.


We get nothing of Nureyev's life after the defection; his rise to international greatness, nor do we see the long nights of partying in the 70s to beats from Studio 54. Fiennes isn't making that movie. "The White Crow" is about a tamer time, when civility was maintained even to one's detriment. The crassness of the years after has been left to another filmmaker with another film.

The sequence of the defection though is worth waiting for. And the Russian officials aren't given much slack, not played as boogiemen, but men that try to prevent the dancer's crossing over, because it is their sworn duty. There are layers that need to be understood, and Fiennes "The White Crow" almost pulls them back.